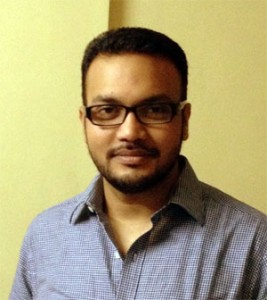 Kolhapur based Sanjay Ghodawat Group, a reputed 2 decades old group has awarded Creative Agency mandate for its consumer division to Setu Advertising. As per the mandate, Setu has been selected as lead creative agency, which will have full responsibility for creative execution and implementation in all brand-related communication channels.
Speaking on the occasion Mr. Shrenik S. Ghodawat, Director, Sanjay Ghodawat Group – said "We have selected Setu to work on the launch & strategic creatives for our namkeen and packaged drinking water after a multiple agency pitch. Their approach is quite different & fresh and we are confident that they will be able to give us path breaking communication campaigns adhering to the marketing strategy developed by Muster Maven."
Speaking on the appointment Rugwed Deshpande, Director, Setu Advertising said "Setu's association with the Sanjay Ghodawat Group is welcome due to many reasons. Primary of these is the sector that we have an opportunity to work in. The retail sector presents countless opportunities and possibilities for creativity as well as execution".
On this association between Sanjay Ghodawat Group and Setu Advertising, Mr. Vinod Gaikwad, CEO, Muster Maven says, "We are happy to have Setu on board and we believe that they would do justice to our marketing strategy and develop campaigns based on key consumer insights for the cluttered category that Sanjay Ghodawat Group's consumer division is planning to enter".
Tags: Creative Agency Sanjay Ghodawat Group Setu Setu Advertising