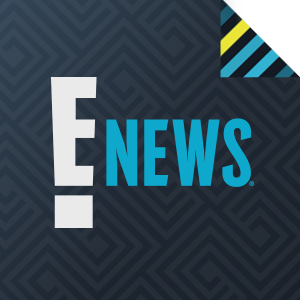 The increasing Australian appetite to download and view movies online has sparked a significant surge in audience to many of the key video and movie sites, according to the latest insights from Nielsen Digital Ratings (Monthly), the IAB Australia endorsed digital audience measurement currency.
Seven of the top ten video/movie brands recorded gains during April 2016. Event Cinemas, Hoyts and Village Cinemas also witnessed double digit gains in unique audience over the same period, likely driven by school holidays and blockbuster releases such as 'Captain America: Civil War' and 'Disney's Jungle Book'.
Not surprisingly, Anzac Day ceremonies encouraged a 137% increase in traffic to the Australian War Memorial channel, which saw its unique audience jump from 213,000 to 505,000.
Travel applications also attracted additional unique audiences with Qantas Airways, the current mobile app leader in its field, witnessing a significant 202% gain in unique audience from 211,000 to 638,000. Skyscanner and Jetstar apps, ranking second and third in the category, also saw double digits gains of 32% and 20% respectively – from a unique audience of 208,000 to 275,000 (Skyscanner) and 143,000 to 172,000 (Jetstar).
Sports sites also maintained strong gains, particularly the AFL and NRL sites, as well as Fox Sports Pulse. The AFL saw an increase in unique audience numbers of 22% from 3.2 million to 3.9 million, while the NRL reported a 13% lift from 1.9m to 2.1 million. Fox Sports Pulse reported a 46% increase from a unique audience of 833,000 to 1.2 million.
In the news and information category, the top three leaders – News.com.au, smh.com.au and ABC News Websites - remained consistent, while Yahoo7 News Websites jumped from seventh to fourth with a unique audience increase of 9%. Meanwhile, the BBC jumped into the top ten.
Digital Ratings (Monthly) fuses together Nielsen's pre-existing PC panel for home and work with nationally representative panels of Australian smartphone and tablet internet users, as well as census tagged data for PC and mobile web. It provides an independent, cross-device view of the total digital audience.
The data allows publishers, who are already investing significantly in mobile, to see how their audiences have grown across all digital devices.  It also enables agencies and advertisers to make more accurate decisions and gauge the reach of their digital investment – giving a true picture of their total audience across key digital devices.
Tags: Australian appetite to download Australian War Memorial channel Event Cinemas Hoyts Village Cinemas