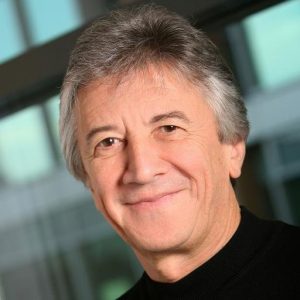 comScore recently announced that its Board of Directors has named company co-founder Gian Fulgoni as its Chief Executive Officer.
Fulgoni most recently served comScore as Chairman Emeritus, a role he has held since 2014, and he will continue to serve on the Board. Mr. Fulgoni previously served as the company's Executive Chairman of the Board from 1999 to March 2014 and has been a member of the Board since 1999. From 1981 to 1998, Mr. Fulgoni was President / CEO of Information Resources, Inc. (IRI), a leading global supplier of retail point-of-sale scanner information to the consumer packaged goods industry.
"I am honored to take on the role as CEO of comScore at this important juncture in our company's history," said Mr. Fulgoni. "As comScore moves forward in pursuit of compelling TV and cross-platform measurement opportunities along with the other attractive digital measurement markets that exist globally, I am confident in the foundation we have built with our talented employees, world-class technology and data assets, and industry-leading solutions. We will lean into the future with the bias for action, passion and spirit of innovation that have always been the hallmarks of comScore."
Serge Matta will serve as Executive Vice Chairman and Advisor to the Chief Executive Officer with a focus on innovation, product development and technology and remains a member of the Board. "I remain solidly committed to the work we're doing at comScore," said Mr. Matta, "and I look forward to helping us continue to develop industry-leading mobile and cross-platform products."
Concurrently with the appointment of Mr. Fulgoni, the company implemented additional strategic changes to its executive leadership. Bill Livek, comScore's Executive Vice Chairman and President, who previously served as the Chief Executive Officer of Rentrak where he led the development of the company's next-generation TV audience measurement model, will assume strategic and day-to-day responsibility for the expansion of comScore's fast-growing TV, cross-platform and movies measurement businesses.
Mr. Livek said: "I'm delighted to be working in partnership with Gian and the talented comScore team to fulfill our strategic vision for the future of TV and cross-platform measurement. Our information assets and measurement technologies have been specifically built to address the world of TV, digital video and movies today and into the future. I'm confident we have the solutions our clients urgently need in this dynamic, cross-platform world."
The company also announced the appointment of David Chemerow as its Chief Financial Officer. Mr. Chemerow has most recently served as the company's Chief Revenue Officer since January 2016. Immediately prior to that, Mr. Chemerow was the Chief Operating Officer and Chief Financial Officer of Rentrak Corporation until it was merged into comScore in January 2016. Chemerow, Livek and Matta will report directly to Mr. Fulgoni.
Melvin Wesley III, most recently serving as the company's Chief Financial Officer, has discontinued his role as such and will remain with the company to assist in the company's transition of the Chief Financial Officer duties to Mr. Chemerow.
The company also announced that Joan M. Lewis has been elected Non-Executive Chair of the comScore Board of Directors. Prior to joining comScore's Board in 2015, Ms. Lewis spent 27 years at the Procter & Gamble company, most recently as SVP of Global Consumer and Market Knowledge. Ms. Lewis commented: "I look forward to serving as Chair of the comScore Board of Directors, which has full confidence in the revised management structure and the executives' service in their new roles."
Tags: comScore Gian Fulgoni