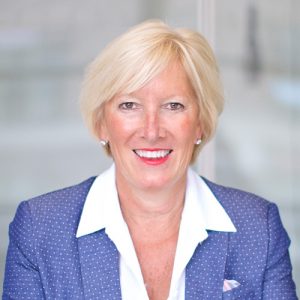 Havas Media Group recently announced senior management changes at Havas Media Group North America, promoting Lori Hiltz, CEO of Havas Media North America to CEO, Global Brands for Havas Media Group. It was also announced that industry veteran Colin Kinsella will join the agency as CEO, Havas Media Group North America replacing Hiltz.  The changes are effective immediately.
Hiltz, who joined Havas Media in 2010, was named CEO of Havas Media North America in 2012. She has successfully implemented Havas' 'Together' strategy guiding the agency through its transition into a fully integrated proposition.
During her tenure, she led a team of nearly 800 colleagues across eight offices and was influential in retaining the agency's flagship Sears Holding Company account, as well as adding new business including DISH Network, The National Association of Realtors and an expanded relationship with the National Football League. Her promotion now forms one component of a group-wide investment in establishing, maintaining and servicing Havas' increasing portfolio of global clients. Based in North America, Hiltz will assume oversight of global client relationships, joining two existing CEOs Global Brands for Havas Media Group, Pascal Dasseux based in France and Martin Dufty located in Spain. All three will lead and manage the agency's international relationships, reporting into Dominique Delport, Global Managing Director Havas Media Group.
"Lori's promotion reflects our continued focus on servicing our growing roster of global clients," said Alfonso Rodés, Global CEO Havas Media Group.  "Throughout her career, she has proven to be exceptional at building and nourishing client relationships. The positive impact Lori can have on our largest clients made her transition into the global role so attractive."
Added Hiltz, "I am honored to join Havas Media Group's global management team and I'm eager to help execute our agency's global vision. I'm confident Colin will further accelerate our growth trajectory in North America and I look forward to working with him."
Kinsella joins Havas Media Group North America as CEO effective immediately. Kinsella is an industry veteran holding positions of increasing authority throughout his career.  Most recently, he served as the CEO of Mindshare North America. Prior to his role at Mindshare, he also held the position of CEO North America for Digitas. Kinsella has also held senior positions at Razorfish and QuinStreet, a start-up specializing in online marketing and technology.
"Colin is an entrepreneurial visionary and we are delighted to welcome such a respected and innovative leader to our team," said Rodés.  "His career has spanned from advertising start-ups to multidisciplinary media management, making him the perfect fit for our culture and our integrated 'Together' strategy. From the moment we met Colin it was clear that he shared our vision to integrate, create and inspire."
Added Kinsella, "As soon as you meet the teams at Havas you realize they have completely committed to a more integrated, horizontal delivery of solutions for clients. Their organization, their technology, data platforms and even their village styled offices are set up to deliver faster, more streamlined and impactful creative ideas. It's what clients want and it's a real point of differentiation. It's going to be an exciting time."
Tags: DISH Network Havas Media Group impactful creative ideas Lori Hiltz