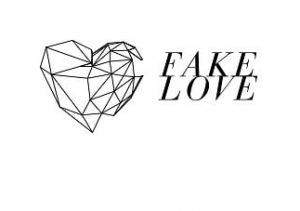 The New York Times Company today announced that it has acquired Fake Love, an integrated experience design agency that specializes in anchoring brands in contemporary culture via creative programs, live experiences and virtual and mixed reality. The acquisition was an all-cash transaction that closed on Aug. 11, 2016.
Founded in 2010, Fake Love has a history of award-winning work with multi-industry brands through disruptive, innovative and meaningful communications. The acquisition will further expand the creative services of T Brand Studio, the Times Company's marketing services agency, by enabling it to grow its experiential marketing, virtual reality and augmented reality capabilities.
Meredith Kopit Levien, executive vice president and chief revenue officer,  said, "In less than three years, T Brand Studio, which is the fastest growing part of our advertising business, has evolved from a content studio that made native advertising into a full-fledged marketing and creative services agency. We've had a thesis around being able to uniquely support marketers across the whole content marketing supply chain-strategy, creative, distribution and measurement-and this acquisition adds to our ability to deliver extremely complex creative productions."
This is the Times Company's second acquisition of a marketing agency in six months. In March, it acquired influencer social media marketing agency HelloSociety.
Sebastian Tomich, senior vice president, advertising and innovation, added, "We've worked with Fake Love on projects in the past and have been very impressed with their experiential and creative skills. We're now very excited to pair their capabilities with our ad products on The Times, with T Brand Studio, as we expand into producing campaigns off of The Times and into the fast-growing worlds of VR and AR. Fake Love, combined with the social marketing capabilities of HelloSociety and T Brand's branded content work, puts us in a really unique position as a multifaceted agency. It's a real culminating moment for T Brand and we're definitely open for business."
Layne Braunstein and Josh Horowitz, the founders of Fake Love, added, "We are really proud of the work we have delivered for our clients over the years and are always inspired by one another here at Fake Love-both creatively and culturally. In conjunction with T Brand Studio we will be able to bring our progressive take on advertising, content connections and brand experience to more people in a broader, more diverse way. Contemporary brands derive success and disrupt their categories with authentic storytelling and crafting genuine connections to their audiences. Fake Love and T Brand Studio share these values and are excited about partnering on their future application in the industry."
Some of the statements included in this press release, including those with respect to the integration of this business and strategic goals, are forward-looking statements that involve risks and uncertainties, and actual results could differ materially from those predicted by such forward-looking statements. These risks and uncertainties include risks detailed from time to time in The New York Times Company's publicly filed documents, including its Annual Report on Form 10-K for the year ended December 27, 2015. The New York Times Company undertakes no obligation to publicly update any forward-looking statement, whether as a result of new information, future events or otherwise.
Tags: design agency Fake Love New York Times Company