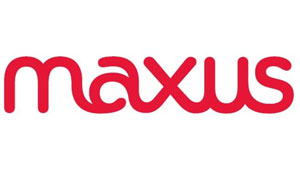 Media agency Maxus recently announced the opening of its Taiwanese division, Maxus Taiwan, which will be based in Taipei. The new offering will operate with Nicky Huang, joining as the business director.
Huang joins with more than 15 years' experience in the industry, having previously worked with big names such as Zenith, OMD, Mindshare and most recently, at MEC for last four years. At MEC, she worked on big name clients including Colgate, Singapore Airlines, Converse, OtterBox and Base.
With a team of five supporting Huang, Maxus Taiwan will concentrate on client leadership, media planning and implementation as well as digital trading. Maxus Taiwan will also provide opportunities for Taiwanese clients to expand into international markets.
Ajit Varghese, APAC CEO at Maxus Global, said: "Opening an office in Taiwan enhances Maxus' offerings in North Asia. Taiwan has the fifth largest economy in Asia and provides Maxus with huge opportunities for growth, especially within the service and electronics industries. The advertising industry in Taiwan is growing at a phenomenal pace and by launching Maxus Taiwan, we have a great opportunity to be leading change for our clients within the region."
AP Lim, GroupM CEO, Taiwan, said "We are excited to launch Maxus in Taiwan. With Maxus' strong network, we aim to bring media innovation and fresh perspectives to our clients."
Rose Huskey, Chief Client Officer at Maxus Asia Pacific, said: "Moving into Taiwan which has such a strong economy offers huge opportunities for us. We're excited to bring Maxus's unique blend of local market expertise and regional talent backed up by the might of a global network. As ever we will be globally consistent and locally unique."
Nicky Huang, senior director, Maxus Taiwan, said: "Maxus will bring a wonderful combination of qualified experience and youthful vibrancy to Taiwan. Our creative, ideas focussed approach looks set to delight for our clients like Jetstar, Subaru, OtterBox, UPS, Hoyu and more."
Maxus Taiwan will be located in the Group M office in Taipei.
Tags: Maxus Taipei