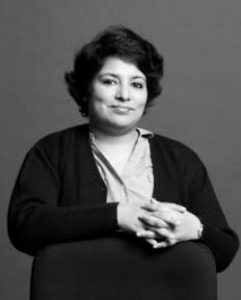 Leo Burnett India recently boosted its senior team and strategy offering by promoting Ajeeta Bharadwaj to the role of Planning Head, Mumbai.
Ajeeta, who was previously Executive Planning Director, will report to Dheeraj Sinha, Chief Strategy Officer – South Asia, Leo Burnett.
Confirming the development, Dheeraj Sinha said, "Ajeeta has been one of the strongest pillars of strategy at Leo Burnett India. She has made an unparelled contribution in shaping the future of several brands that we work on. Ajeeta is fully steeped into our HumanKind philosophy and is an astute practitioner of the HumanKind tools. She has also led and developed several knowledge and insight projects over the years. Not only is this promotion very well deserved, it also comes at an opportune time, when we are building a huge momentum around our strategy function. With Ajeeta as the leader in Mumbai, we will continue to up the temperature on sharp insights, leading to great work for our clients."
Ajeeta added, "It has been an amazing journey at Leo Burnett. I have had the good fortune to work on some incredible brands and with some incredible partners, both among clients and within the agency. And I truly believe that the best is yet to come. We are doing some fantastic work and each piece is making us hungrier for more and better. In my new role, I'm looking forward to working closely with Dheeraj in producing new-age work that would help us in our constant endeavour to reach for the stars."
Ajeeta has 15 years of experience in brand planning and strategy. Brands she has worked on include HDFC Life, P&G, Tata Sampann, Emami, Star Plus, Heinz, Coke, Sony Entertainment Television, CavinKare, Anchor, AXN, Sony Pix, Godrej, Qi Spine Clinic and Fiat.
Ajeeta was one of the first three nominees from Leo Burnett India to be felicitated with the global Star Reacher award.She and her team have also received 12 LeoIntel stars for innovative category and culture thinking across the Leo Burnett WW network.
Tags: Ajeeta Bharadwaj Leo Burnett India