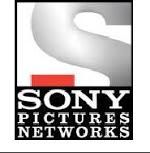 MSM Media Distribution (MSMMD), the distribution arm and wholly owned subsidiary of Sony Pictures Networks India (SPN) today has announced a change in its name and will now be called Sony Pictures Networks Distribution India Pvt. Ltd.
The name change reflects SPN's broader vision and is part of the alignment process to its parent company Sony Pictures Networks India. The new name is effective immediately. The change in the distribution subsidiary's name does not affect or impact its business with customers and stakeholders in any way.
With its core focus on distributing a wide array of world class television channels, spanning across different genres and languages through multiple content delivery platforms, Sony Pictures Networks Distribution Pvt. Ltd reaches out to over 120 million households in over 9000 towns in India. The company also distributes the TV Today Network channels India Today, Aaj Tak and Tez.
As a company that encourages growth, rewards excellence and celebrates the success of its employees, Sony Pictures Networks Distribution India Pvt. Ltd was adjudged as one of India's Top 50 Best Companies to Work for in 2015, in a survey conducted by the Great
Tags: Aaj Tak and Tez India Today Sony Pictures Networks India