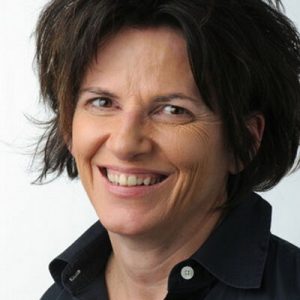 Elizabeth Spayd has been named public editor of The New York Times, it was announced by Arthur Sulzberger, Jr., The Times's publisher.
Spayd will join The Times later this summer from The Columbia Journalism Review (CJR), where since 2014 she has served as editor and publisher.
Sulzberger said, "Liz is an exceptionally accomplished journalist. Her work at CJR along with her long and successful history at the Washington Post have given her a broad range of experiences that will serve us well as she assumes this critical position serving as a reliable and engaged representative of our readers. Liz is also a digital pioneer and I fully expect that she will continue to extend the reach and influence of the role of public editor by engaging in a continuing conversation about Times journalism with all interested parties, wherever we might find them."
Spayd will be The Times's sixth public editor, succeeding Margaret Sullivan. She will work outside of the reporting and editing structure of the newsroom and report directly to Sulzberger.
Since joining CJR, Spayd has led its transition from a print-centric bimonthly magazine to a digital-first publication that is more timely, sophisticated and smart in its coverage and analysis of news and media industry trends and journalistic ethics.
Spayd spent the largest part of her career at the Washington Post in a multitude of reporting and editing positions. In 2006, she became the managing editor for the Post's digital operations and in 2008, was named the paper's managing editor. She began her career in small local newspapers before joining The Detroit News as business editor in 1984. Her first position at the Washington Post was assistant business editor in 1988.
She is a graduate of Colorado State University and holds a B.A. in Journalism.
Tags: Elizabeth Spayd Spayd will be The Times's sixth public editor The New York Times