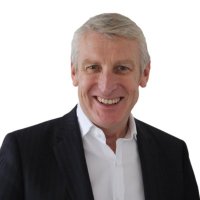 Vibgyor Brand Services, India's leading experiential marketing agency, is the newest member to join MAGNET Global Network, the Marketing & Advertising Global Network (MAGNET) of leading independent advertising agencies , enhancing the network of international space.
MAGNET, comprised of more than 40 member agencies and affiliations, collectively serves some 800 clients worldwide, billing more than $2.7 billion dollars annually from offices in all major U.S. markets and around the world from Barcelona, Copenhagen, Dubai, Hong Kong, London and Melbourne to Munich, Paris, Sao Paulo, Seoul and Tokyo.
Commenting on the addition of Vibgyor, newest member of MAGNET, Mark Lethbridge, Managing Director of Gravity London, and president of MAGNET's board said "We're also very excited by the addition of Vibgyor, which gives us direct access to the Indian market, whose GDP grew even faster than the Chinese market in the first quarter of this year. Their geographic footprint and their experiential marketing capabilities will be of great interest to our members."
Speaking about the development, AnkurKalra, CEO of Vibgyor Brand Services, said "We are absolutely thrilled to become part of the Magnet Global Network. The network not only gives us access to clients in newer markets but would also help in greatly increasing our knowledge and skillsets. We would be able to offer clients international best practices and latest technology and marketing tools available globally by leveraging the network strengths.
Tags: experiential marketing agency MAGNET Global Network