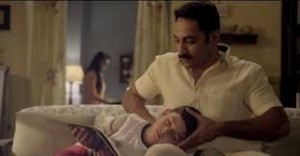 SBI Life Insurance has recently launched a social media contest in line with its ongoing 'Great Dad' brand campaign. Everyone treasures fond memories with their parents, and with the #GreatDad campaign, SBI Life Insurance invites fathers and their children to share these heart-warming stories and experiences and win exciting prizes.
Participants stand a chance to win Flipkart voucher worth INR 1,000/- or a Samsung Tablet. They can convey their stories and childhood memories via SBI Life Insurance's official Facebook page, 'Celebrate Life', which has over 9.3 lac fans, or the Twitter handle, @SBILife. To participate in the contest, users can simply 'like' the Facebook page of the company and submit their entries by posting messages, pictures and videos.
Highlighting the spirit of the campaign, Braj Kishore, Head – Brand and Corporate Communication, SBI Life Insurance, said, "The purchase of life insurance must be associated with a sense of providing protection to one's near and dear ones. By celebrating the concept of #GreatDad through this contest, we are saluting the essence that drives each parent to ensure that happiness of the family is secured even when he is not around. SBI Life has been at the forefront of presenting this essence of Life Insurance through its recent campaigns."
Precious moments shared by the participants will be compiled in an album called #GreatDad on the company's Facebook page and the most touching stories will be posted as the company's cover photo and added to its timeline.
Every day, the SBI Life Insurance panel will select best story and award them with Flipkart voucher worth INR 1,000/-. Overall winner will be gifted a Samsung Tab.
The last date for submitting entries is February 26th, 2015.
Tags: #GreatDad campaign #GreatDad moment SBI Life Insurance