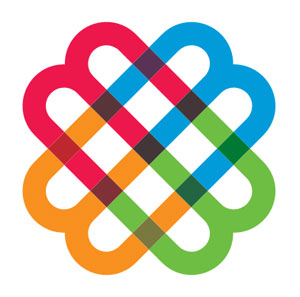 Meredith Corporation has announced that it has acquired Grocery Server, further expanding its digital shopper marketing capabilities.
The Grocery Server platform uniquely combines hyperlocal targeting with an unparalleled network of CPG brands and grocery retail outlets to target consumers with time-sensitive, highly relevant, product offers at the exact moment they are developing weekly shopping lists and navigating grocery aisles.
Grocery Server technology was developed in response to the quickly shifting behaviors of mobile-equipped, value-minded shoppers, 90% of whom are using their devices to make more informed purchase decisions in the aisle (source: L2). According to Allrecipes 2015 Digital Grocery Shopping Behaviors survey, 'loyalty savings' (75%) and 'need for a recipe' (77%) are the top reasons smartphone-equipped grocery shoppers add items to their cart.
The platform also allows brands to suggest additional related products that a consumer may need to complete such recipe or as a complement to such recipe.  For example, if a consumer is searching Allrecipes.com for a meal that's considered messy, like sloppy joes, the Grocery Server technology will suggest paper towels on sale at a designated retailer in close proximity.
Meredith Digital began integrating Grocery Server technologies in April 2014 and has already successfully employed the platform to power shopper campaigns centered on native placements that extend seamlessly across desktop, tablet and mobile for brands such as Target, Unilever and Del Monte. Early campaigns have delivered significant, measureable results through lift in product sales, increased basket size and return on advertising investment. In addition to driving sales at the shelf, brands participating in Meredith Shopper Marketing programs gain access to proprietary, real-time category and product-specific shopper insights and shopper research directly tying shopper marketing promotion to lift in store sales by retailer.
"We are focused on adding services and assets that actively engage our audiences at home, on the go and in the store to better serve our broad base of agency, advertising and marketing partners," said Meredith Digital President Jon Werther. "This acquisition allows Meredith to extend our leadership position in the food and CPG space by offering our brand and retail partners, and the media agencies that represent them, a scaled digital shopper marketing platform that quantifiably lifts key purchase funnel metrics and drives a demonstrable ROI lift on their media investments."
Werther notes that the acquisition of Grocery Server, like recent acquisitions of Selectable Media, mywedding.com and SHAPE, is consistent with Meredith's strategy to drive digital and cross-platform growth through best-in-class branded experiences. The company's unique, first-party-data-driven insights and analytics, increasingly Millennial-centric audience reach and technology platforms that leverage Meredith's data places the right content and media in front of the right consumer at the right time.
Meredith Digital currently reaches more than 70 million unique visitors per month.  As a company, Meredith reaches nearly two-thirds of Millennial women across its broad portfolio of magazine and digital brands.
Tags: Grocery Server hyperlocal targeting shopper campaigns