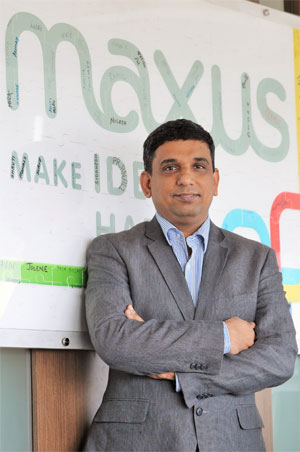 It's that time of the year when advertising, media and marketing professionals will congregate to celebrate the 1st edition of Melt 2015, a two day festival of creativity, advertising, media, digital and marketing industry.
India's most promising marketing communications brand Maxus along with Metalworks, (the global R&D division Maxus Global) is participating at the festival.  Media professional will witness the effective and new age sessions by Unny Radhakrishnan- Head of Digital, Maxus South Asia; Alex Jasper- Strategist, Metalworks by Maxus; Nick Martin- CEO, Provolv by Metalworks and Harish Shankaran- Director Creative Technoogy, Maxus India.
Metalworks by Maxus at their booth plan to display some state of the art technological innovations and products which would bring about a revolution of change in the field of modern technology.
Some of their products and services include:
Provolv Sens: a batting cage so that people can try it out and compete with others to get a demo of the technology.
Provolv Stumpshot: demo of the casing and app
Playground Project: showcased on screen and table something Metalworks is trying to achieve
VR technologies: a showcase of Zeiss VR, Google Cardboard, Samung Gear VR to showcase VR
Apart from displaying their newest technologies, Maxus India and Metalworks plan to work in close associations to conduct sessions and workshops with demos for prospective clients.
Kartik Sharma, Managing Director, Maxus South Asia was thrilled about being a part of MELT 2015. "It is a fantastic opportunity for Maxus to be a part of this excellent event. With expectations of a large footfall and the presence of marketers, advertisers, students and the fraternity, Maxus will be very successful to create an impact along with Metalworks by showcasing the newest and most innovative products and services that have been developed. We would be showcasing an interesting mix of innovations and new tools that our enablers for brands in India to truly be future ready"he said.
Harish Shankaran, Director – Creative Technology for Maxus India said, "We are excited to be a part MELT and give a glimse into what we really do. We expect a healthy reaction from the crowd and are looking forward to build a good standing in the industry. With state of the art technologies that we have, we are sure the response will be encouraging. We aim to bring about a tremendous change in how technology is used, perceived and executed and have thus decided on live demos which will help enhance the experience."
MELT 2015 is scheduled to take place on May 21st and 22nd in Mumbai.
Tags: Advertising digital Festival of Creativity Google Cardboard marketing industry Maxus media Melt 2015 Samung Gear VR Zeiss VR