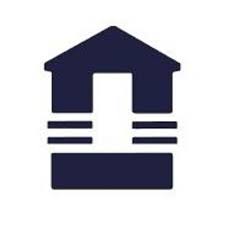 Marching Ants Advertising Pvt. Ltd., one of India's leading creative agencies, has bagged the creative responsibilities of Bestseller India, widely known for its brands- Jack & Jones , Vero Moda and Only. The agency was chosen on the basis of its outstanding credentials and knowledge of the fashion industry.
Confirming the announcement,  Vineet Gautam, Country Head, Bestseller India says, "We are pleased to have Marching Ants on board as our new creative partners for our brands  . Their deep understanding of fashion as a category and a customized creative strategy will provide the thrust to take our brands to the next level. We definitely look at them as long term partners."
Through this association Marching Ants Advertising Pvt. Ltd. will aim to create memorable and impactful campaigns that will set these fashion brands apart from their competitors. It will include out-of-the-box as well as planned campaigns across TV, print, radio, outdoor and ambient mediums.
Joy Ghoshal, Director of Marketing and Creative Concepts, Marching Ants Advertising Pvt. Ltd., said, "I've had a long association with Bestseller and am absolutely delighted with this partnership. Bestseller houses some of the most respected brands in the country and we look forward to doing some memorable work on the brands assigned."
Marching Ants is a full service creative agency. It has delivered over 400 campaigns and won various awards in the past 13 years. Some of Marching Ants' corporate brands include Bindass, Imagica, Aquamagica, Novotel Imagica, Eros Now, to name a few. Marching Ants is also the largest film publicity company in Bollywood. Clients from the film industry include Fox Star, Dharma Productions, Balaji Telefilms, Viacom, Nadiadwala Grandsons, Eros, UTV Motion Pictures, Illuminati, to name a few.
Tags: Jack & Jones Marching Ants Advertising Vero Moda