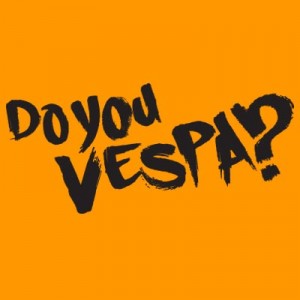 A new TV campaign "Do You Vespa?" created by BBH India for Piaggio Global reaches out to trendsetters – unique individuals who have conviction to stand out from a crowd.
The inspiration behind the campaign is a way of life thatVespa represents, one that looks at the world with fresh, optimistic, playful eyes.
The campaign focuses on picking Vespa riders who stand out from a crowd against the grey backdrop ofurban city life. - much like the colourful and iconic Vespa itself.
The campaign draws a clear line between people who Vespa and people who don't, by asking simple questions that lead to one thought-provoking question: Do You Vespa?
Davide Zanolini global marketing head, Piaggio "Vespa is one of the few products where the word "icon" is not misleading. And "Do You Vespa?" is the new global communication platform to celebrate this. It is the enhancement of the personality of the Vespa riders. People who welcome change but they do it on their own terms. People who don't want to be different, but they know exactly what they want. That's the mark of a Vespa rider. And Vespa is the only scooter in the world with such a strong personality to say it. We are sure our customers will appreciate this approach."
Russell Barrett, CCO and Managing Partner, BBH India said: "We had the task of creating the first film for the iconic Vespa brand, on this new global idea. The idea was born from a simple observation; when you ask the right questions, you lead a more interesting life. The film is a glimpse into the life of people who have asked these questions and dared to go searching for the answers. We knew we had to, in as simple and elegant a way as possible, pay homage to the really distinctive idea that 'Do You Vespa' captures. Naturally it had to be stylish, but not just any stylish, it had to be Vespa stylish."
Tags: BBH India Do You Vespa Piaggio Global TV campaign