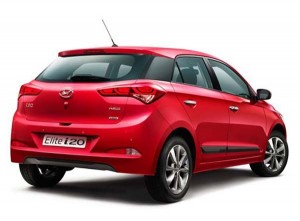 Hyundai Motor India Limited (HMIL), the country's largest exporter and the second-largest car manufacturer, achieved a new milestone with the launch of the all-new Elite i20.
The latest television commercial for Elite i20 is slick, fast-paced and has already crossed One Million views on YouTube in less than a week of its launch. The 100-second digital film that released on the same day as the launch has an unmistakable Hollywood spy thriller feel about it.
Elite i20 is the car designed to fulfill the needs for driving pleasure of customers, while evoking a sense of confidence and class at the same time. The Elite i20 is a world-class product designed, developed and engineered to deliver value beyond expectations. The new model will offer a premium ownership experience for novelty seeking, modern and premium elite customers.
In the new television commercial, Hyundai has showcased the sporty, dynamic and innovative fluidic sculpture 2.0 design of the all-new Elitei20.The concept of the TVC focuses on evolved aesthetic and confident perfection.
The unmistakable spy thriller trailer and the launch commercial were captured at in Romania locations. The storyline revolves around an uncompromising secret agent who is dogged by the shenanigans of his agency whom he shakes off victoriously. The launch version that premiered on August 11, 2021 on TV and YouTube has received a huge response.
Talking about the exciting milestone, Sanjay Gupta, Sr. General Manager Group Head Marketing, Hyundai Motor India Limited (HMIL) says, "All-new Elite i20 shows the progression of Hyundai in India to service the needs of the new age customer who does not compromise on anything including his/her car. This car gives them the best of both a Sedan & SUV."
Tags: Hyundai Elite i20 television commercial for Elite i20 YouTube