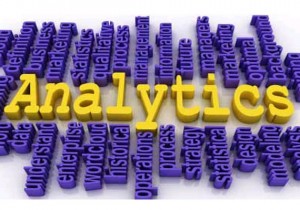 MarketsandMarkets forecasts the global social media analytics market to grow from $620.3 billion in 2014 to $2.73 billion in 2019.
In terms of regions, North America is expected to be the biggest market in terms of market size, while Europe and Asia-Pacific (APAC) are expected to experience increased market traction during the forecast period.
The benefits for businesses from social media analytics are so apparent and undeniable that not considering the significance of social media monitoring and intelligence can prove to be fatal for brands.
Digital or online engagement and social listening can impact perception of the customers and consequently, affect in developing a long-term relationship with them. Social media has both the potentialities to increase the good things about brands as well as bring serious damage to their image if brands do not meet the expectations of the customers.
MarketsandMarkets broadly segments the global social media analytics market by regions: North America (NA), Asia Pacific (APAC), Europe, Middle East and Africa (MEA), and Latin America (LA); by components: software, and services namely, consulting, integration, and support; by data-source or social media platform: Facebook, YouTube, Twitter, LinkedIn, Google+ and Others; by users: Small and Medium Businesses (SMBs) and enterprises; by industry verticals: automotive, Banking, Financial Services, and Insurance (BFSI), Consumer Packaged Goods (CPG) or Fast Moving Consumer Goods (FMCG), healthcare and pharmaceuticals, retail and hospitality, telecom and Information Technology (IT), and others.
Tags: Africa Asia Pacific consulting data-source Europe Facebook Fast Moving Consumer Goods FMCG Google healthcare and pharmaceuticals Information Technology integration Latin America LinkedIn Middle East North America retail and hospitality social media analytics social media platform telecom Twitter YouTube