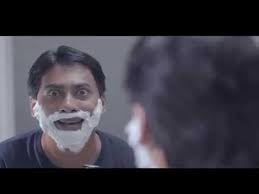 MakeMyTrip, India's leading travel company has launched an all new television campaign focusing on its mobile platform offerings.
With the mega new TVC, MakeMyTrip showcases the ease of booking travel through mobile. Setting the tone of the brand's promise of flawless and delightful user-experience, MakeMyTrip's mirthful new TVC captures the comfort of instant bookings and cancellations through MakeMyTrip's mobile app.
The TVC personifies MakeMyTrip's "Memories Unlimited!" spirit with a narrative that is amusing and straight.
The TVC with the interesting tagline- "Plan jab, booking tab" gives a quirky take on how consumers can do immediate bookings as soon as they make a plan from anywhere and anytime with MakeMyrip's mobile app.
Talking about the television campaign, Mohit Gupta, Chief Business & Marketing Officer, MakeMyTrip said, "Mobile is the perfect channel for a travel company to provide real value to the customer and create higher engagement by enabling an easy travel-booking experience.
Mobile provides a smoother user experience, increased personalization and allows faster access to relevant information. The film exhibits how MakeMyTrip mobile app provides instant bookings and cancellations of flights and hotels from anywhere."
Tags: Booking Tab cancellations instant bookings MakeMyTrip MakeMyTrip - Plan Jab Mobile App