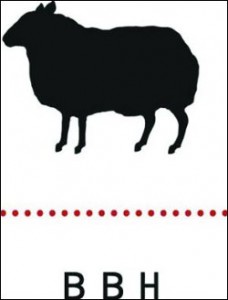 BBH has won the advertising account for the iconic scooter brand Vespa.  As a part of the global alignment BBH India has been tasked with the development of communication for the brand to position it as a lifestyle product in the Indian market.
On choosing BBH India as their creative partner, Krishna MV, AVP Marketing, Piaggio (Vespa) said "Vespa is an iconic brand and is more statement of personality than a mode of transport. The brand requires strategic thought that's different from traditional automobile category thinking. We have got BBH on board globally and in India to provide just that."
Subhash Kamath, CEO and Managing Partner, BBH India said,"Vespa is a very cool and very stylish brand, we're thrilled to partner them in India. BBH has always been known for creating ideas that travel across the globe to different markets and cultures. For Vespa too, we're looking forward to making the global brand idea resonate with Indian consumers through some pathbreaking work."
Russell Barrett, CCO and Managing Partner BBH said, "Vespa is a legendary brand that's somuch more than a scooter. It's a state of mind. What's even more exciting, is the kind of modern, cool work we havebeen tasked to create for Vespa."
BBH is now a creative network wholly owned by the Publicis Groupe. BBH India was founded in 2009 and since then has grown very rapidly to a staff strength of 80 people and manages a portfolio of diverse clients and brands that include Vaseline, Magnum, Marico, Diageo, Skoda, Red Bull, DSP BlackRock, CRY, Housing.com and World Gold Council amongst many others.
Tags: BBH India brand Communication creative partner Vespa India