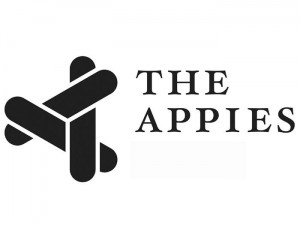 A two-day showcase of the best marketing campaigns from across over 10 markets in Asia, APPIES 2015  will build on the success of last year's event which saw an impressive turnout of the region's top marketers and stellar campaigns to be showcased.
Now in its sixth year run, APPIES is an annual festival of the best marketing ideas in Asia. In a dynamic industry where technology and consumer mannerisms continually evolve, it recognizes and celebrates the most brilliant and inspirational ideas that rewrite the clichés in marketing communications.
The APPIES 2015 will only award 10 Gold Medals and 5 Silver Medals to the top marketing campaigns as judged by a distinguished panel, as well as hand out 5 awards to the top presenters. Shortlisted marketing campaigns will cover a broad spectrum of six product/service categories that include Consumer Durables, Consumer Services, Food & Beverage, Non-Food FMCG, Business Services and Government, Cultural, and Social & Environmental campaigns.
These campaigns will be brought to attention via the APPIES' distinctive and unique format: a LIVE 4-6-10 campaign presentation structure. Each presentation begins with a 4-minute showreel video summarising the campaign, followed by a live 6-minute exposition of the campaign's key highlights by the brand's marketers/campaign creators. Then comes the interactive 10-minute session where each campaign will be cross-examined by the judges and audience members.
The 4-6-10 live format of the APPIES continues to be a key hit aspect of the APPIES with industry professionals as it not only showcases the best practices but provides an educational opportunity to immerse oneself in new learnings and gain insight to effective applications over today's multiple platforms.
"The APPIES is a showcase of work garnered through creative insights and executed with effectiveness via the collaboration between the client side and the agency. It serves as a stimulating and eye-opening platform for players in the industry to see how multiple channels can be used effectively through campaigns around the region. Plus, it's a great avenue for one to meet with like-minded peers – Sridhar Ramaswamy, Chief Judge of APPIES 2015 and Director of Marketing, Lenovo.
Building on last year's list of campaigns by leading brands such as Adidas, Unilever, Heineken, Gillette, HSBC, McDonald's, Nike, SingTel, Smirnoff, Starbucks, MasterCard, British Airways, Canon and the Health Promotion Board, the APPIES 2015 will continue to showcase the finest from various industries that span highly-diverse markets in Asia Pacific including China,  India, Indonesia, Japan, Malaysia, Philippines, Hong Kong, Singapore, Sri Lanka, Thailand, Korea and Taiwan.
The APPIES 2015 is now OPEN FOR SUBMISSION! Brands and Agencies alike are requested to submit their best case studies for review. Deadline for submission will be on 8 June 2015.
Tags: APPIES 2015 best marketing ideas in Asia