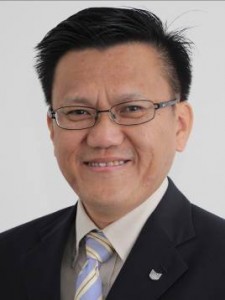 Canon India announced the promotion of Andrew Koh to the post of Vice President for its Consumer Imaging and Information Center (CII) effective July 2015.
Andrew Koh operates out of Canon India's headquarters located in Gurgaon. In his new role,  Koh will be spearheading the Consumer Imaging and Information Centre (CII) as Vice President which includes both Consumer Systems Products (CSP) for laser and inkjet printers and Image Communication Products Centre (ICP) for camera products. In his past role as Senior Director of ICP, Canon India has witnessed a stupendous growth in the sales of DSLR cameras & lenses, high functionality compact cameras and Professional Video Cameras.
His business acumen not only scaled the sale of camera products but also enhanced retail presence for our Canon Image Squares across the country.
A dexterous professional with career spanning over 27 years,Koh brings with him a robust experience in the Imaging Communications business. In this illustrious career, Koh has spent 18 years with Canon.
To begin with, Koh served as Marketing Manager for Imaging Systems Products that included microfilm printers and document scanners. Moving ahead, he played a significant role as the head of Computer Peripheral Division wherein he was actively involved in driving Canon's leadership in the Single Function Printer and AIO (all-in-one machines) space. Mr. Koh also steered the entire gamut of Consumer Imaging & Information Group in Singapore as Senior Director and General Manager and was effective in formulating future marketing strategies in line with the company's vision.
Tags: Andrew Koh