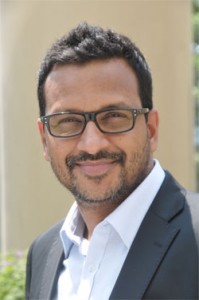 RECMA has named Vizeum as the world's fastest growing media network in its Overall Activity Billings 2014 report published this week.  Across the sixteen global agencies assessed by RECMA, Vizeum increased activity billings year-on-year by +29.1%, 9% more than the second ranked agency.
Top 5 growth rates of 'Overall Activity' Billings 2014:
1-     Vizeum + 29.1%
2-     BPN + 20%
3-     Arena + 12.3%
4-     MediaCom + 11.5%
5-     Dentsu media + 11.1%
In absolute volume, Vizeum increased its OA Billings by + $m 2183 (the 3rd highest growth).
Vizeum was launched in 2003 with the ambition of being clients' most innovative partner in the digital age.  The network has now grown to 65 offices in 45 markets.   Thomas Le Thierry founded Vizeum in France and was appointed Global President, Vizeum in 2013. The network manages global clients from seven Global Hubs in London, Los Angeles, New York, Paris, Singapore, Tokyo and Wiesbaden. Key wins for the Vizeum  network in 2014 included ABinBEV (Europe), Burger King (Europe) and Shiseido (Global).  Vizeum also expanded its relationships with Sonos, Ikea and BMW in new markets.
Key wins in India during 2014/15 include  BMW, Jet Airways, HDFC, Hindware, Allied Blenders and Distillers, Saint-Gobain,  Jet Privilege and Viacom 18 Media.
Quote from Thomas Le Thierry, "We have achieved this impressive growth through our single-minded focus on making innovation in media create value for clients.  We have built a consistent network which now has real momentum.  This growth helps us to keep the agility required in the fast moving environment. It's the only way we can credibly remain on the edge of the industry doing best in class work for our clients."
Commenting on this big development for the network, said S Yesudas, Managing Director, Indian Subcontinent, Vizeum, "It is indeed a matter pride for all of us that Vizeum has achieved this great recognition in such a short span.  This belongs to our passionate and committed team and the ever-supportive clients.
Vizeum was launched in India towards the end of 2009.  We have already been able to carve out an interesting niche for ourselves within 5 years. We are on the path to achieving excellence in everything we do."
Tags: making innovation in media RECMA Vizeum