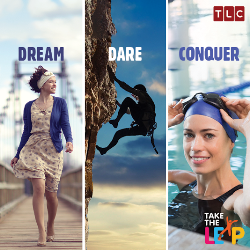 TLC celebrated the leap day this year by inspiring people to create a memory by indulging in their passion. With a unique digital campaign - #TakeTheLeap, TLC connected with thousands of millennials urging them to tick off items from their bucket list.
From jumping off a cliff to starting a new fitness regimen to helping people in need, fans expressed the change they wanted to bring about this leap day on TLC's social media pages. The campaign gave fans a reason to turn their dreams into reality take the leap from thinking to doing.
The month-long campaign gained immense popularity on Facebook, Twitter and Instagram, and invited fans to make the most of the bonus day by sharing their experiences on social media with the hashtag #TakeTheLeap. Thousands of fans participated in the contest on the TLC India Facebook and Twitter pages and won exclusive merchandise.
Tags: #TakeTheLeap