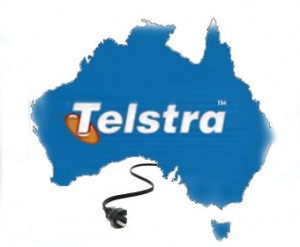 Fan engagement and racing integrity will be the winners with Telstra has announcing a 10 year partnership with Racing Victoria that will deliver an end-to-end connectivity service for broadcast, media and data services.
The partnership sees Racing Victoria adopt the Telstra Digital Video Network – a newly launched digital video network, along with licences for Telstra owned video analytics firm Ooyala, production services from Telstra owned Chief Entertainment, and satellite delivery services from third party broadcast services provider, Globecast.
The combination of services will enable Racing Victoria to expand the broadcasting of Victorian thoroughbred racing with enhanced racecourse connectivity, improved mobile end-user access and near-real time live media streaming.
From early 2016 following the installation of the Telstra Digital Video Network, Racing Victoria will have the future capability to deliver multiple broadcast feeds from Victoria's 24 premier racecourses – which host more than 80% of the state's TAB race meetings – to build the camera angles available to fans, as well as incorporate new and innovative data into broadcast streams.
Through the services of Globecast, Racing Victoria will also deliver an enhanced satellite service to the remaining 27 country tracks that host TAB race meetings.
The partnership with Telstra provides the capability for Racing Victoria to service multiple broadcast partners, including wagering service providers, whilst continuing to support vision on Racing.com – the portal for thoroughbred racing in Victoria – and extend to near-real time live video streams on the mobile web. In addition, Telstra fixed internet subscribers will also enjoy unmetered downloads from Racing.com.
The deal will also expand the real-time capabilities of Racing Victoria's Integrity Control Room - a purpose built facility at its Flemington head offices with specialist integrity officers that remotely support stewards overseeing the conduct of race meetings.
Thanks to enhanced Telstra connectivity, live video conferencing between stewards, photo finish feeds and the integration of Hawk-Eye and associated video technology are among the services Racing Victoria can further develop in the operation of its Control Room.
Martijn Blanken, Chief Customer Officer, Global Enterprise and Services at Telstra commented on the strength of Telstra's current media offering and the opportunities it's unlocking for Racing Victoria.
"We've worked hard to assemble the depth and quality of media services available to our customers today, and this partnership with Racing Victoria is a fantastic example of the capabilities our portfolio presents. This new model is one of the first of its kind in Australia and demonstrates a truly disruptive approach to sports broadcasting," he said.
Racing Victoria Chief Executive, Bernard Saundry, said the partnership with Telstra provides Racing Victoria with innovative technology solutions to support its media strategies.
"We are delighted to announce this partnership with Telstra that puts the industry in control of racecourse connectivity and the data highway from our racecourses," Mr Saundry said.
"The Telstra Digital Video Network opens a world of possibilities in the future broadcasting of Victorian racing. The ability for fans to have the choice of multiple camera angles and for broadcasters to enhance live vision with data overlays, such as that provided by Trakus, can become a reality with this new technology.
"Thanks to the Telstra network, fans of Victorian racing will see improved speed of replays available from Racing.com and our broadcast partners and Telstra fixed internet customers will enjoy unmetered coverage when viewing Victorian racing online at Racing.com.
"This partnership with Telstra also supports our objective to ensure that customers can watch Victorian racing whenever, wherever and however they choose by providing the framework to deliver broadcasting on mobile devices across multiple partners for the next 10 years.
"Furthermore, the integrity of Victorian racing is of paramount importance and this partnership will ensure that we can maximise the potential of our Control Room by extending the use of video conferencing and new technologies to more than 400 race meetings each year."
Tags: Fan engagement and racing integrity Racing Victoria Telstra Telstra Digital Video Network