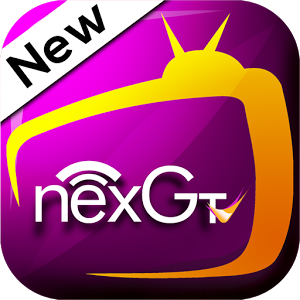 nexGTv, India's preferred entertainment destination on the mobile, from Digivive Services, has bagged exclusive mobile and digital rights to telecast the 114th edition of French Open 2015.
From 24th May to until 07th June, Tennis lovers from all over the country will get to witness every shot, serve, volley and game on their mobile handsets. Viewers with PCs / Laptops and tablets can also experience French Open 2015 live and seamless on their digital devices via the single sign-on facility offered by nexGTv.
Elaborating on the development,  G. D. Singh, Director and CEO, Digivive said, "At nexGTv, our every effort is always to keep our viewers entertained. We are delighted to bring French Open Live for every tennis-enthusiast in the country. Affinity for Tennis, much like certain other sports, has been rapidly rising and like cricket, competition in tennis is intense, action is fast-paced and edgy and the sport requires all-round fitness. We are confident that viewers will appreciate experiencing the real-time, on-ground action on their mobile devices and cheer their respective stars to victory".
As one of the world's four coveted Grand Slam tournaments around the world, French Open's red clay differentiates it from all others in its league. Owing to its characteristically unique surface, and five set men's singles matches without a tiebreak in the final set, it is also called one of the most demanding tennis tournaments.
For devotees of the tournament, the entire Championship comprising 128 Singles matches and 64 Doubles matches would be available on nexGTv. Viewers can download the nexGTv app, available across all platforms including Android, iOS, Windows and Tizen from the respective App stores, free of cost, to watch defending champions Rafael Nadal and Maria Sharapova sweat it out for the ultimate prize money of USD 34.5 million.
Tags: French Open 2015 mobile and digital rights nexGTv