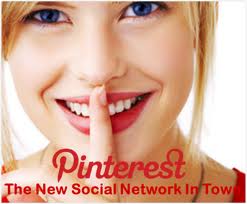 Pinterest quickly attracted a substantial audience of committed users, and marketers are more interested in it than ever with the promise of social commerce on the horizon. But women are still the site's main audience, with male internet users in the US avoiding the network en masse.
Based on April 2015 polling from the Pew Research Center, 44% of female internet users in the US are also users of Pinterest. But among male internet users, that share drops to just 16%.
No other demographic characteristic had such a major effect on Pinterest usage. Though older adults were less likely than their millennial and Gen X counterparts to spend time on the image-oriented site, the differential was closer to a factor of two than to a factor of three. And usage rates were comparatively even depending on income or ethnicity or race.
Pinterest is a highly interesting social network for marketers. The site is popular in-store shopping tool for people who already use it, and it's hoping to make inroads in the social shopping space with buyable pins.
eMarketer estimates that 47.1 million US internet users will use Pinterest monthly this year, and that 2015 will be the last year of double-digit audience growth for the site. By 2019, penetration will reach 21.4% of internet users, or 59.3 million people. eMarketer expects a solid majority of the site's audience to be women for the foreseeable future.
Source:eMarketer.com
Tags: in-store shopping tool social shopping space