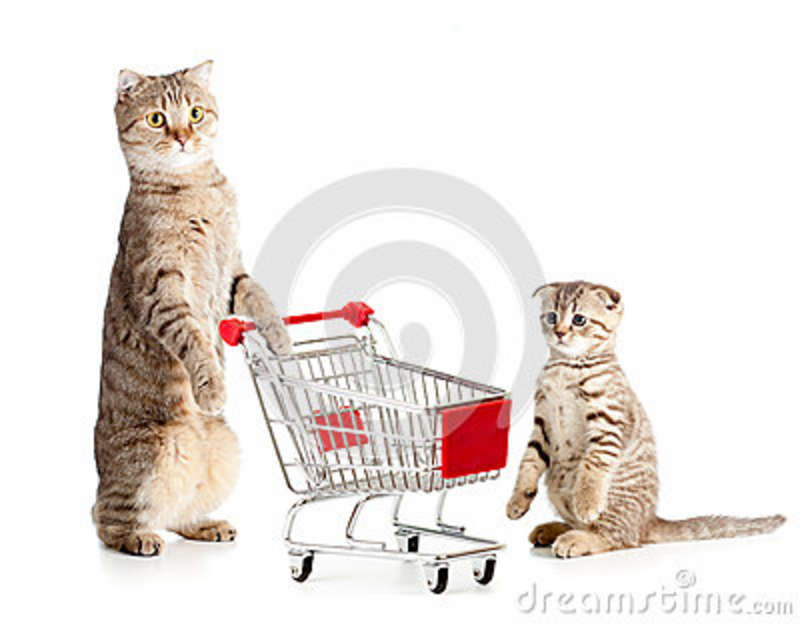 Indian users' rank 2nd globally when it comes to online shopping through mobile devices, finds Dyn Global E-commerce Survey.
Dyn surveyed more than 1,400 consumers across 11 countries in North America, EMEA and APAC to understand their shopping preferences, what they're expecting – and experiencing. The report details the state of online shopping, impact of slow websites and security concerns on online shopping, why retailers struggle to fulfil promises of a consistent omni-channel experience and whether consumers are willing to shop more across international borders.
Martin Ryan, VP, Managing Director, Dyn said, "As a leading global Internet Performance provider to the most visited web properties in the world, we monitor internet site performance and experience, and its impact on consumer habits. The aim of this survey was to learn what is holding consumers back from buying more online and through mobile devices – and what retailers need to do to turn more consumers into longstanding customers."
Key Global Survey Insights
1.More than 67 percent of global consumers use online retailers to shop internationally. Internationally, 87 percent of Chinese respondents report shopping with retailers located outside of their country, as do 62 percent of European consumers and almost half of U.S. consumers. Worldwide, almost 60 percent of consumers say if the international shopping experience was better, they would do it more often.
2.Globally, 33 percent of consumers are willing to abandon a website and search for their item elsewhere on the Internet. However, this number increases in some of the fastest growing markets in the world, spiking in India, China, Hong Kong and Malaysia, where 43 percent of consumers say this is their initial reaction to a slow loading page.
3.Shopping through mobile devices expected to rise in 2015; consumers in China and India lead the way. While only 40% of those surveyed globally make at least 25% of their purchases on their phones or tablets, nearly 80% of those in China do, followed closely by those surveyed in India (65%). The greatest increase in mobile shopping is expected to come from China and India, where 85-90% of consumers surveyed said they will consider making more purchases from their tablets and smartphones in 2015.
Key India Survey Insights
1.More than half the consumers surveyed preferred online shopping experience to the physical one. 2015 will witness an 89% increase in online shopping pattern as compared to 2014. More than 50 % users say they enjoy the virtual shopping experience better than the physical one.
2.Consumers keen to shop more through mobile devices and expect the same experience from apps as the web. 64% of Indians are willing to make more purchases using their smart phones in 2015 as compared to 2014. 37% expect the same quality and speed of performance when shopping on their mobile as compared to internet. Internet speed and connectivity however is a major challenge here.
3.Time taken for site loading and security two key factors that impact potential revenues of e-commerce players. 42% of consumers will wait for 4 seconds before switching to a competitor site. 36% of the shoppers are concerned by security issues during online shopping. 23% of the users are also concerned about making app based purchases on mobile phones.
4.Global e-commerce sites a potential threat to Indian players. 47% of the users who shopped online with retailers in other countries said it had met their expectations. A whopping 83% still would prefer to buy from global sites as it was simpler and faster.
5.Shopping through mobile devices doesn't mean more revenues for operators just yet.
Although, more than 50% of the users use Wi-Fi to shop online, it presents an opportunity for cellular operators to tap into this user base.
6.Instant gratification matters - 'Buy Now' button in social promotions. 50% of those surveyed are likely to buy a product directly through social media via a "Buy Now" button in 2015.
Martin added, "E-commerce or e-tailing in India is gaining momentum and is estimated to be a USD 76 billion opportunity by 2021. Players that demonstrate strong online performance and invest in building customer loyalty will benefit tremendously. The survey findings show that the Indian online shopper is maturing fast and has expectations at par with global consumers. E-commerce businesses need to live up to these expectations and we are working with a few leading players to help them with it. Dyn remains focused on delivering more brand loyalty, customer satisfaction, and increased sales from startups to large companies in India that are looking at the internet as an opportunity."
Tags: India mobile phones online shopping