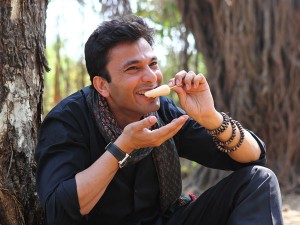 Maxus in association with their specialist content arm Maxus ESP have recently partnered with award winning Michelin star Chef Vikas Khanna to co-create and design Askme's video series called 'Top Trending places for Top Trending moments.'
Maxus ESP brought together the magic of Vikas Khanna & consumer research driven moment identification scripted into a series of videos that provide viewers with answers to cherish the next moment that matters.
Speaking about the new video series Shailja Saraswati, Regional Director-Content, South East Asia & South Asia, Maxus Asia Pacific says, "Askme.com has evolved from being just an information realisation service to a curator of the latest trends and satiates the consumer's need of staying in tune with fast changing content preferences. We have curated the videos to suit the contemporary taste of the audience and have ensured that every moment of the viewing becomes an experience to cherish. The videos are custom made for digital audiences always on the lookout for suggestions and will be promoted across digital,apps and mobile."
Echoing similar sentiments Manav Sethi, Group Head Marketing of Askme.com said "We are delighted to be a part of this one-of-a kind initiative by Maxus ESP in collaboration with Vikas Khanna. At Askme.com we have fine-tuned our strategy to offer content that is credible and crisp and this new series of videos is all about celebrating life packed with fun moments and experiences. Askme believes life is all about celebrations and who better than Vikas Khanna, to help consumers out with the right choice for moments that matter."
Maxus ESP identified and finalised the various moments that matter to consumers via research. These moments were then translated into concepts for the video series. The video series was custom created for seeding across digital platforms, including social media assets of AskMe.
Tags: Michelin star Chef Vikas Khanna