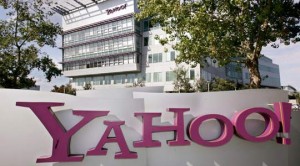 Sunnyvale: Yahoo debuted its Fall Comedy Lineup including all episodes of eight original web series, the entire Saturday Night Live clip archive and clips from Viacom's Comedy Central and MTV shows, including The Daily Show with Jon Stewart, The Colbert Report, and more.
More than 1,000 hours of comedy content and 5,000 clips are available today on mobile with a brand new Yahoo Screen app for iPad, iPhone and iPod touch  and online on the refreshed Yahoo Screen desktop experience.
First announced at Yahoo's 2013 Digital Content NewFront, the new comedy web shows feature top comedic talent including Jack Black in Ghost Ghirls, John Stamos in Losing It With John Stamos, Ed Helms and Zachary Levi in Tiny Commando, Cheryl Hines and Rachael Harris in We Need Help and many others in a variety of comedy genres.
Adding to Yahoo's comedy lineup is the entire 38-season archive of Saturday Night Live clips, along with clips from the current season. The Saturday Night Live clips and several of the new original shows will be available on Yahoo sites around the world.
Tags: MTV shows New Fall Comedy Lineup Saturday Night Live clip The Daily Show Viacom's Comedy Central Yahoo!