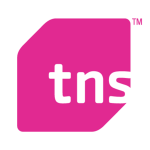 WPP has announced the winners of the 2015 Atticus Awards, honouring original published thinking in communications services. This year, TNS has featured strongly amongst the awards. TNS's Alida Jansen and Lorcan McHarry won the Atticus Award in the advertising category.
Their paper 'Beating the Brain Game: Communications Success in a New Era of Neuroscience Learnings' provides evidence to support TNS's approach to measuring communications effectiveness.
In addition Poonam Kumar (The language of emotion), Bob Burgoyne (The truth about mobiles and shopping), Ray Crook (To innovate, or not to innovate, that is the question) and Preriit Souda (Facebook, Brands & Everything between) achieved merits across the following categories: advertising, digital communications, the nature and value of insights and research methodologies.
The winning entries will be published in volume 21 of the Atticus Journal, which will be published later this year.
Tags: 2015 Atticus Awards TNS