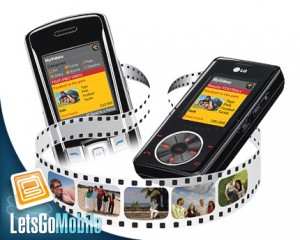 Mobile video advertising serves several potential objectives and offers a number of possible benefits for marketers, including: It cuts through the clutter.
"Multitasking is the enemy of branding. The requirements for branding include full-screen, immersive content," said Ujjal Kohli, CEO at Rhythm NewMedia. "The stunning thing about tablets and smartphones is that somehow these systems have been designed to single-task when video is played. And it's full-screen." Note, though, that mobile device users often multitask, even if the operating systems don't.
In Q2 2012, the average US mobile subscriber spent 5 hours and 20 minutes per month watching video on a mobile phone, according to Nielsen. If one added in a guesstimate of time spent watching video on tablets, that mobile figure would likely be at least the same as the time people spent watching video online.
An age breakdown of the data shows the mobile video audience skews younger, as might be expected, with the 12-to-17 and 18-to-24 age groups indexing higher than average.
But all age groups spent far more time watching traditional TV, which is another reason why many brand marketers see mobile video advertising as a way to reinforce and complement their TV commercials, not replace them.
"Mobile's not going anywhere," said George Haynes, social and digital media manager at Kia Motors America. "We see it as the most personal connected device that people have. In a lot of ways, it's just up to us to figure out how to connect in the right way."
Video advertising on mobile devices blends two of today's most sought-after marketing channels, according to a new eMarketer report, "Mobile Video Advertising: Choices for a Rapidly Changing World."
The growth of the mobile video audience is impressive. eMarketer expects the number of smartphone video viewers in 2014 to hit nearly 87 million, or more than one-quarter of the total US population. Tablet usage is also rising rapidly, and a larger screen and lean-back usage make tablets much better for video consumption than smartphones.
With US ad spending for mobile video set to quadruple from this year's $518 million estimate to nearly $2.1 billion in 2016, there's much at stake here. Some perspective, though: While 2016's figure will represent more than one-quarter of all digital video ad spending, it will still be less than 10% of all mobile ad spending.
Growth rates for mobile video ad spending will be far greater than for any other related channel—television, online or total digital. However, it's shortsighted to assume that this year's triple-digit growth means mobile video is becoming the dominant video ad format. In fact, while spending growth rates point to market energy and advertiser interest, a channel's share of the total is a more important indicator of its place in the entire ad spending universe.
Source of this story: www.emarketer.com
Image courtesy :www.letsgomobile.org
Tags: Mobile video advertising Multitasking is the enemy of branding Smartphone video viewers