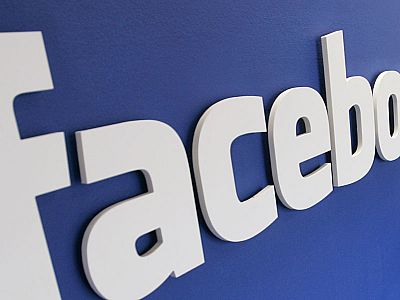 Usage trends and advertiser attitudes are favourable toward Facebook in Western Europe, according to a new eMarketer report, "Facebook Ad Spending Outside North America: Trends for 2015 and Beyond," a comprehensive look at Facebook's global ad business. Every European agency executive interviewed by eMarketer for the report said client ad spending was increasing. Most cited two key drivers: Facebook's massive scale and its efforts to prove the effectiveness of ads placed there.
"Facebook's reach, targeting options, mobile ad models and performance all contribute to the fact that hardly any media plan can be made today without including Facebook in the mix," said Guy Kedar, digital partner and head of social at MEC.
Ad budgets are increasing because "Facebook provides huge reach, huge coverage in Europe. It also has very high engagement," said Bijan White, chief digital officer for EMEA at Maxus. "The second reason is greater access to data. Facebook is very good now at commoditizing their data and using their data to attract advertisers."
Facebook's results back this up. In Europe, Facebook's ad revenues grew 59.9% last year, to $3.13 billion. (Facebook combines Western Europe and certain countries in Eastern and Central Europe into one region for its revenue reporting, but it can be assumed that the bulk comes from countries that would be considered part of Western Europe.)
By comparison, ad revenues grew 66.6% in North America last year, to $5.29 billion, according to Facebook.
"Western Europe in many ways is similar to the US. The products that we are building for brand marketers are very similar," said Matt Idema, director of ads product marketing at Facebook. "The demand for a rich creative canvas like video or Instagram is very high in those markets because those are traditionally strong brand markets with media consumption that looks a lot like the US."
Despite the strong growth, Europe's share of Facebook ad revenues have declined over the past few years, from 31.8% in 2011 to 27.2% in 2014, as Asia-Pacific has come on more strongly.
Two attributes of Western Europe present challenges when it comes to Facebook's revenue potential compared with the US. The first is that the region is a patchwork of countries with different languages and cultures. While advertisers in North America might use Facebook as an integral part of their digital ad plans, that isn't necessarily the case in Europe.
"In the US, Facebook paid social placement has a very, very strong foundation and backbone of a paid media strategy because you can get that reach, and also because Facebook has a lot of great, new targeting features," said Megan Harris, London-based media business director at Razorfish.
But in Europe, "the greatest difference is the natural segmentation of the European market," said John Barham, head of paid media at 360i in London. "When working in Europe, our teams need to be able to incorporate multiple languages, cultural nuances and time zones. Pan-European brands often have separate local identities across different countries, and this brings another level of complexity to our work."
Western Europe is also where Facebook may face the most significant challenges from government regulators who are looking into the company's data usage practices. Facebook has been working to build ad networks and other ad targeting products, and the results of those probes will determine just how quickly Facebook can roll out those services.
Government investigators in Germany, Belgium, Spain, Italy and other countries are among those looking into Facebook's data practices.
Facebook "can easily link its users' surfing behavior to their real identity, social network interactions and sensitive data," said a report issued in May 2015 by Belgium's privacy regulator and cited by The Wall Street Journal.
Facebook has acted quickly to defend its practices; Richard Allan, its vice president of public policy for EMEA, wrote an opinion piece in the Financial Times in April 2015, criticizing the countries' efforts:
"In effect, this would mark a return to national regulation," Allan wrote. "If it is allowed to stand, complying with EU law will no longer be enough; businesses will instead have to comply with 28 independently shifting national variants. They would have to predict the enforcement agenda in each country."
This situation will play out over the coming months and years, and its impact on Facebook's ad business could be substantial if the company is forced to limit or curtail some of its targeted advertising activities.
That looming question, as well as the patchwork nature of the region, makes it difficult to imagine Facebook increasing its revenue from Western Europe significantly.
"There are huge variances between these countries. Digital is quite big generally, but some countries are more digital than others," said Maxus' White. But on the positive side, he said, "really, everybody uses Facebook."
Source:eMarketer.com
Tags: Facebook in Western Europe Facebook provides huge reach mobile ad models Usage trends and advertiser attitudes