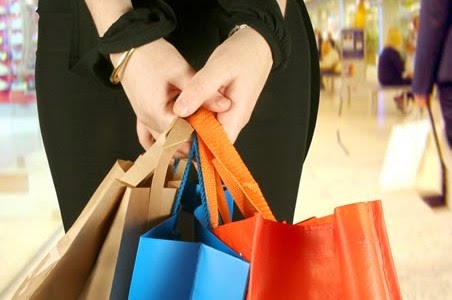 In this rapidly changing age and time, going 'digital' is the new trend.  Every brick and mortar shop is now trying to create its online presence to stay ahead of the competition.
Consumers today prefer buying products at the click of the mouse instead of wasting energy and time buying from offline stores. In the light of this scenario, cooliyo – a leading consumer curated fashion & lifestyle products' platform conducted an insightful survey which has helped in decoding the shopping behaviour of women in India. The sample size of the survey was 3 lacs online women shoppers.
India has around 100 million women smart phone users out of which 40 percent shop online. 70 percent online transactions happen through a smart phone device while only 30 percent use computer/tab. 53 percent women in metro cities prefer shopping online as compared to 47 percent in tier two and three markets.
As per the survey, 80 percent women choose to interact with stylists while buying fashion and lifestyle products online when given an option. When interviewed, most of the women stated that they feel confident when a stylist recommends a particular product to them. Choosing the right clothes or shoes online was the biggest challenge earlier as there was no personalized feel to it, say women. However, nowadays most of the fashion portals have expert stylists who help them choose product which perfectly suits their personality, hence making their online shopping experience much more stress-free and organized.
Women online shoppers in the age bracket of 18-24 are the most active and comprise of 52 percent as compared to 20 percent between the age group of 25-34, 6 percent above the age of 34 and 2 percent less than the age of 18 years.  On an average, most of the women prefer shopping online between 9 – 11 pm that too on Mondays and Fridays. Also, 80 percent women prefer Cash on Delivery payment option while only 20 percent opt for online transactions, said the survey.
Commenting on the same, Mangesh Panditrao, co-founder & CEO, cooliyo, said, "It's been over a year since we started cooliyo and today we have more than 20 lakhs active users who engage on a weekly basis with us. cooliyo is one of the very few players in the market which provides stylists' recommendations to consumers to help them make a sound choice. We have observed a 300 percent increase in conversions due to consumers' personal interaction with a stylist. We plan to grow our userbase to 5 million  in the next one year."
Photo Courtesy:www.techgame.org
Tags: Indian women online shopping