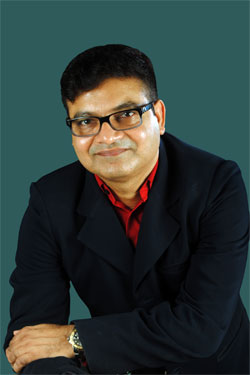 Given the technological metamorphosis that out-of-home (OOH) is currently witnessing, it has emerged as one of the fastest growing segments in the Marketing Communications industry.
Now, this is good news not just for the industry at large but also for the young job seeking community, for which, the sector has opened up lucrative career opportunities. Consequently, with much room to maneuver for ambitious youngsters, Dentsu Aegis Network and Northpoint have announced the launch of the 'Post Graduate Program in Out Of Home Advertising (The PGP-OOHA) program.  The PGP-OOHA program is being conducted by Northpoint Centre of Learning, a Management Resource Development Centre, located in Khandala, in collaboration with the leading out-of-home agencies - Posterscope India and Milestone Brandcom.
Designed to develop future managers, the 'Out of Home Advertising' course is a 6-month fast-track post graduate career program.  It is designed to give a thorough working knowledge of Out of Home Advertising & Communications including retail, rural and experiential and how they are all inter-related.  The course comprises modules, research projects and workshops followed by an internship with Posterscope and Milestone Brandcom. A strong emphasis will be laid on student performance evaluation through projects and practical assignments and research done by the students. While the entire semester will provide a comprehensive perspective of Out Of Home Advertising and communications, the latter part will be project-based with hands-on production and execution experiences.
It is pertinent to note here that the curriculum has been developed jointly by Northpoint and experts from Posterscope - a Global leader in OOH, and Milestone Brandcom - the OOH leader in India. As part of the program, professionals from the industry will join senior executives from Posterscope and Milestone Brandcom to deliver the course to the students. This certificate program will run over 6 months and will include 90 days of campus study and 90 days of field and in-company internships.
Prem Mehta, Chairman, Northpoint Centre of Learning said, "The launch of this program is another step in keeping with Northpoint's mission to prepare young graduates for careers in specialized areas of business.  Once again, Northpoint has tied up with the leaders in the OOH industry to ensure relevance of training content, training by industry professionals and substantial field and on-job internships to prepare job-ready managers."
Talking about the career prospects, Ashish Bhasin, Chairman & CEO South Asia Dentsu Aegis Network, Chairman Posterscope and psLive - Asia Pacific said, "Today, Dentsu Aegis Network is amongst the fastest growing communications groups in India and understand the need of trained talent that the industry currently needs. Therefore, we are committed to developing professional talent for the industry as a partner on this program." Dentsu Aegis Network will consider all successful candidates for final placement.
Nabendu Bhattacharyya , Managing Director & CEO – Milestone Brandcom says, "Our objective is to create and attract talent to the OOH Industry where no such formal program existed prior to this , we believe this OOH program will benefit many new entrants as well as the existing trade practitioners in this dynamic Industry. Our, overall objective is to bring in fresh minds into the OOH Communications business for the exponential growth of the Industry. As a Leading OOH Group, "OOH Program" is our contribution to the Industry."
Added Haresh Nayak, Regional Director, Posterscope Asia Pacific and Managing Director, Posterscope Group India, "Posterscope has always prided itself in being innovators, be it in terms of team construct, offerings, services or thought leadership for the last 7 years. This initiative is an extension of that belief, of 'innovating the way brands are built' and talented people are the nucleus of innovation. This platform will attract and nurture these talents who will be the future minds and leaders in the Out of Home space."
Tags: Post Graduate Program in Out Of Home Advertising