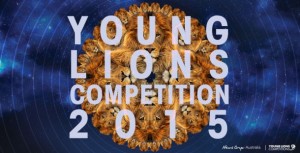 Australia's brightest young creative, media and marketing talent are one step closer to representing their country on a world stage after News Corp Australia named the shortlisted finalists of the 2015 Australian Cannes Young Lions competition.
A total of eight panels of industry judges across Australia have determined the finalists from over 400 entrants who will now go onto the second round of the competition. Shortlisted finalists in marketing, media, print and digital categories will receive a 24-hour brief with a 48-hour brief for film, all emulating the international competition format in Cannes.
News Corp Australia's director national sales Sharb Farjami said: "News Corp has been running this competition for 7 years and it's encouraging to see the huge appetite the industry has for it.
"In that time, it has only gotten stronger and the next round of the competition will be fiercely contested with 10 spots up for grabs for the most talented creative and advertising professionals to attend the most reputable creative festival in the world. Runner-up teams in media and print will get the opportunity to represent Australia at the Young Spikes Asia Competition in Singapore in September. I wish all finalists the very best of luck."
The second round of the competition will commence on 19 May with winners being announced at a breakfast event on Friday 29 May 2015.
The winning teams in the final round will receive return flights to Nice in France, accommodation and festival registration with access to all the seminars, awards ceremonies, showcases and the beach gala party.
Finalists in the first round of the 2015 Young Lions Competition are:
Media 
Tim Hull - MediaCom
Chris Colter - UM
Jack Smyth - Initiative
Elliott Eldridge - Initiative
Queenie Ling - MEC
Max Broer - Match Media
Madeline Leigh - Mitchell & Partners
Alex Brezzi - Carat
Jeremy Galvin - OMD
Clementine West - Mindshare
Annie Ryan - Mindshare
Rebecca Russo - MediaCom
Louise Crawford - Initiative
Alexandra Atherley - Initiative
Ashden Walker - Carat
Roisin Rafferty - UM
Nelson Demartini - UM
Lauren Kenny - ZenithOptimedia
Marketing
Jemma Wong - The Australian Ballet
Joanna Lawrence - Freedom Australia
Nathan Kwok - Commonwealth Bank
Emma Fry - Southern Cross Austereo
Print
Harry Neville - BMF and Carl Edwards - InMobi
Chris Hanrahan and Jordy Molloy - DDB Melbourne
Michael Birchall and Mark Starmach - Edelman
Nikki Sulentic and Jack Wall - McCann Sydney
James Crawley and Jane Burhop - Common Ventures
Megan Riley - Marketforce and Wilora Keeley - JWT Perth
Chris Andrawes and Tyson Knowles - Longtail
Alex Massey and Lucy Turnball - TBWA/Media Arts Lab
Simon Gibson and Dan White - Clemenger BBDO
Scott Pritchett and Dan Robinson - 303Lowe
FILM
Chris Hanrahan and Jordy Molloy - DDB Melbourne
Jack Nunn and Charlie Gearside - Special Group Sydney
Tom Vizard - Cummins & Partners and Jackson Harper - Clemenger BBDO
Giles Clayton and Simon Hayes - JWT Sydney
Sam Grant and Fee Millist - BWM Sydney
Anna Paine and Owen Bryson - DDB Sydney
Michael Birchall and Mark Starmach - Edelman
Digital 
Nicole Conway and Tim Batterham - Lowe Profero
Elle Fromm and Isabella Caruso - GPY&R Melbourne
Emma Borland and Lucy Downs - DT
Nicole Hedemann and Robert Mead - Razorfish
Katie Moore and Courtney Print - Host
Alex Little - AJF Partnership Melbourne and Karsten Jurkschat - Ogilvy Melbourne
Michael Birchall and Mark Starmach - Edelman
Emil Cholich and Matt Nankivell - Meerkats
Cam Bell and Sam Dickson - DT
Tags: Australia's brightest young creative Cannes Young Lions competition media and marketing talent News Corp Australia a