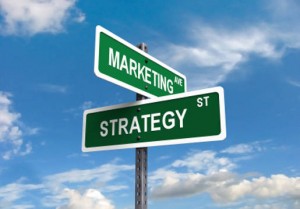 More media buyers are putting online display and search money to ads served to consumers based on their previous digital behavior. Media-buying platform Chango found that in February 2013, over half of media buyers surveyed in the US, Canada and the UK planned to increase their investments in site, search and Facebook Exchange (FBX) re-targeting.
The greatest percentage of media buyers (60%) expected to up their FBX investment, which makes sense given the newness of the platform, and its early successes. But interestingly, FBX was also the only retargeting type for which any media buyers at all (a still-small 2%) planned to decrease their investment, suggesting that some of the earliest adopters of FBX may be starting to pull back slightly.
Site and search retargeting were tactics already in use by nearly all media buyers surveyed, whereas a significantly smaller 40% had started using FBX, further underscoring why this particular retargeting tactic will see more investment as it is more widely adopted.
Serving ads to consumers based on actions they've already taken—for example, showing an internet browser an ad for a shoe he'd previously searched for—is not about building up the brand or finding new prospects. It is a direct attempt to get the consumer through the final phases of the purchase funnel. As such, it's no surprise that the top goal of both site and search retargeting was increasing revenue.
Increasing on-site engagement was also a search retargeting goal for over two-thirds of media buyers and a site retargeting goal for over one-third.
In terms of figuring out whether their retargeted ads are getting the attention they're hoping for, over three-quarters of respondents said they looked to both clickthrough and view-through data for measurement. The dual evaluation suggests that when media buyers put dollars toward retargeting, they are expecting to see a substantial and quantifiable return on investment.
Source:eMarketer
Image courtesy:www.theinspirationroom.com
Tags: Facebook Exchange re-targeting increase investments Media Buyers search site