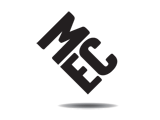 Sydney : GroupM media agency MEC has retained the Mitsubishi Motors Australia media account following a pitch against Starcom.
The pitch process took three months and included a costing exercise and two pitch presentations. MEC has handled the media services for Mitsubishi Motors Australia for more than 20 years. MEC's strong digital capabilities played an important role in the outcome of the pitch.
Topping the good news for MEC, the South Australian Government has extended the media agency's contract for a further period of two years. MEC has held the media account for three years.
The retentions continue a successful start to 2013 by MEC, adding to its wins earlier this year of the Tiger Airways media account in a pitch against incumbent Starcom and the Seven Network media account.
"We have had a long and successful relationship with Mitsubishi, but a full-blown pitch is always a good opportunity to demonstrate to a client that we are the best agency in the market to help them tackle the growing challenges in a changing and volatile landscape," said MEC Adelaide Managing Director Peter Bucklow.
"The vote of confidence from both Mitsubishi and the South Australian Government caps off an incredible first quarter of growth, during which we welcomed Tiger and the Seven Network as clients, added more talent and boosted our digital capabilities," said Peter Vogel, CEO of MEC Australia.
Tags: GroupM media agency MEC media account Mitsubishi Motors Australia pitch against Starcom