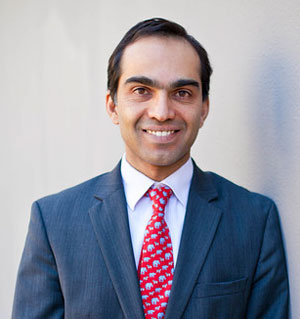 Intro: Online advertising gurus are gung-ho about the double digit growth in the digital ad industry but the question on everybody's mind is how to use viewability to buy media
As more and more people across the world shift from computers and television to fancy tablets and brainy smartphones to stay abreast with news, brands have started focusing on multi-channel marketing. There is huge emphasis on both social media initiatives and on higher impact online ads. Needless to say that advertising on tablets and smartphones is turning out to be a big opportunity for marketers.
According to MediaPost, TV ad spending in the UK did not increase in recent months, but the budgetary allocations toward digital advertising soared 15 per cent year-over-year in March 2013. The online advertising industry is gung-ho about this upbeat trend. But the question on everybody's mind is: How do we use the new viewability metrics available in online - to buy media? Author Alex White from DG-Peer39 raised this question in a recent MediaPost post.
Mr White wrote: "True viewability technology and measurement should live in the ad server, a technology that acts as the source of truth for both advertisers and publishers. In an ideal world, servers will make an ad call only when the space for the ad comes into view on the browser and while this technology isn't widely available yet, I mention it here as a goal the industry should reach. Many ad servers are now rolling out the ability to report on viewability."
I would like to draw Mr White's attention to our High Impact Ad Formats especially InView, which does exactly what he suggests. It makes an ad call only when the space for the ad comes into view on the browser. It therefore ensures 99% viewability. The InView ad format was developed by ZEDO in 2011/2012 so we are far ahead of the game. And we have more great viewable formats that brands love – especially in video.
I am talking about the InView ad format in particular because it answers Mr White's question. Our close association with comScore and Nielsen for past several years also gives us the confidence and authority to talk about viewability. This popular ad format has helped many of our publishers generate revenue from long pages – space that was always difficult to monetize. No wonder our premium publishers sell these high impact ad formats mostly to brands. Brands are most concerned whether their ads are viewable or not. They need users to actually see their ads in order to build brand awareness. Simply put, we already have the technology of the future that Mr White talks about. And publishers using it see significant revenue increases.
About the author: Roy de Souza, a dynamic leader from the online advertising industry is the CEO of ReachIndia (from ZEDO), which offers High Impact Ad Formats to Advertisers and Agencies. Reach India allows brand advertisers to run Full Screen TV Ads on the web.
Tags: multi-channel marketing TV ad spending in the UK viewability to buy media