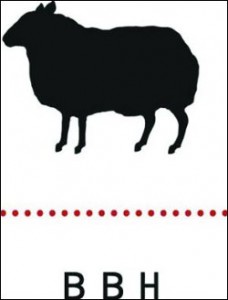 Following a multi agency pitch, premium ice cream brand Magnum from the Hindustan Unileverhas awarded BBH India its creative mandate for India business.Magnum ice cream is available in more than 35 countries across the globe and is now launching in India.
BBH India will be in-charge of creating India specific communication/activation
platforms for Magnum based on it's global communication mix.This includes extensive work on engagement platformsthat includes social media and retail touch points.
On the win Sapan Sharma, General Manager - Ice cream HUL, said "We are excited to have BBH working on one of our most important launches this year. They are a young and energetic team with some great creative work to showcase and I expect them to create similar magic on Magnum"
On the win Subhash Kamath, CEO and Managing Partner BBH India said, "It was one of the more exciting pitches to win, Magnum is an awesome ice cream, one of the best I've tasted. We're really looking forward to help promote it and make it a success in India."
On the pitch, Russell Barrett, CCO and Managing Partner BBH said, "Pitching for and winning a world famous brand like Magnum is a tremendous upper for all of us. Magnum is a modern brand; looking to engage with audiences and that is something we are very keen to do more of as a creative company. And then it's the worlds' best ice cream, so product sampling is obviously a must that we will approach with tremendous dedication."
BBH is now a creative network wholly owned by the Publicis Groupe. BBH India was founded in 2009 and since then has grown very rapidly to a staff strength of 70 people and manages a portfolio of diverse clients and brands that include Unilever, Marico, Diageo, Skoda, Red Bull, DSP BlackRock, Romedy Now, Movies Now and World Gold Council, amongst many others.
Tags: BBH India creative mandate Hindustan Unileverhas ice cream brand Magnum multi-agency pitch