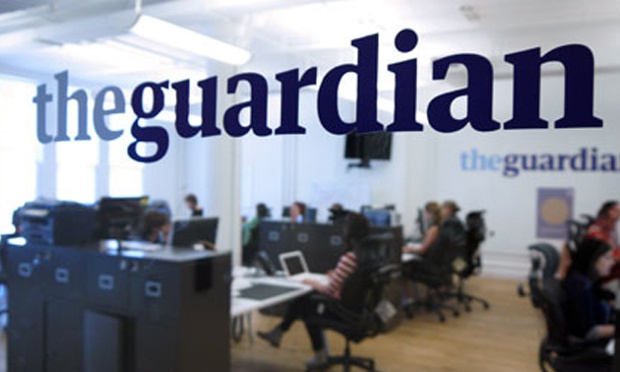 Guardian News & Media has announced that it will establish an innovation lab to develop and create new approaches to delivering news and information using mobile technology. The John S. and James L. Knight Foundation is investing $2.6 million to support the lab and the Guardian's efforts to share lessons learned with the field.
Guardian US will assemble a multidisciplinary editorial and production team that includes designers, developers and reporters and embed it within its news operations. With mobile audiences now accounting for over 50 percent of the Guardian's daily traffic, the lab will aim to create new and more engaging ways for people to consume news on their mobile devices. Additionally, the lab will explore the challenges faced by journalists in the mobile age and experiment with new ways of bringing stories to life on smaller screens. It will also look at ways of engaging readers in storytelling in real time and at advancing citizen participation in breaking news.
As part of the lab's development, the new team will operate autonomously and create original content, but will also have access to stories and resources from the larger Guardian newsroom. The lab will deepen the Guardian's understanding of mobile news creation through in-depth research, development, testing and evaluation.
The Guardian will conduct its work entirely in the open and will share all the data and research generated by the lab to benefit the wider news industry. In addition to detailed metrics, any new tools, story forms or ways to source stories will be made available to the field. The team will frame a set of initial questions to test assumptions around journalism and mobile technology and advance research in this area.
Katharine Viner, editor-in-chief, Guardian News & Media said: "We're delighted to have been awarded this grant by Knight Foundation, which underlines the Guardian's reputation as a pioneer in developing new ways of using digital journalism to tell stories and engage with our readers. The innovation lab will sit at the heart of our U.S. newsroom, and will draw on the collective expertise of our team, led by Guardian US Editor Lee Glendinning, in order to do things differently in the mobile space. We're also really excited to be sharing our results in an open environment, so others can learn from our experiments and get involved in the conversation about mobile journalism."
"With 50 percent of news now accessed on smartphones, news organizations need to quickly figure out how to present news on a smaller screen while also taking full advantage of all that mobile technology has to offer to enhance the user experience," said Jennifer Preston, Knight Foundation vice president for journalism. "Through the Guardian innovation lab we hope to develop a deeper understanding of how people use and consume mobile news, while also learning how best to engage audiences as participants in spreading and creating content."
Knight Foundation funding represents one of the largest foundation investments Guardian News & Media has received and reinforces the organization's commitment to integrating transparent foundation support as part of its overall business model.
Support for Guardian News & Media is part of Knight Foundation's efforts to help news organizations establish long-term sustainability in the digital age and advance excellence in journalism. Knight has made many investments in this area, including the $5 million Knight Local Media Initiative, which has supported more than 50 organizations in developing innovations in media.
Tags: Guardian News & Media multidisciplinary editorial new approaches to delivering news