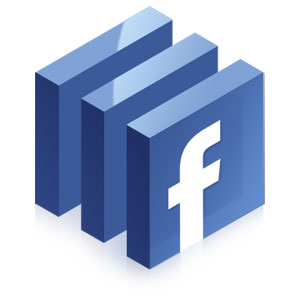 Facebook's recent focus on direct-response advertising is leaving fewer options for marketers with branding goals, according to a new eMarketer report, "Facebook Advertising: Next Steps for Brand Advertisers."
Not so long ago, the common belief was that Facebook—and social media in general—would be best suited for building awareness and engagement, not for influencing conversion or sales. However, the majority of Facebook's most recent ad initiatives are aimed at marketers with performance goals, while the company has de-emphasized ads aimed at driving social interaction and engagement, a concept that brought many brand advertisers onto the platform.
"Companies still see Facebook as a platform for social brand interactions, but that's no longer the way Facebook is presenting itself," said Debra Aho Williamson, principal analyst of social media at eMarketer. "Facebook has moved on, but many brands are still marketing there the same way they did two years ago."
Facebook accounts for a growing share of digital ad spending, and eMarketer expects the company's worldwide advertising revenues to increase 56.4% in 2014 to reach $10.93 billion. That figure represents a 7.8% market share of global digital ad spending, increasing from a 5.8% share in 2013 and 4.1% in 2012. eMarketer estimates that digital ad spending worldwide will reach $140.15 billion this year, growing 16.74% over 2013.
Facebook does not publicly break down its ad revenues along branding/direct-response lines. But based on how the company's business has evolved, and comments company executives have made, it is likely that direct response represents a majority of ad revenues.
Facebook's focus on direct response positions the company to compete more closely with Google for advertisers, and these efforts align with the objectives of the top spending US industries. eMarketer estimates that in the US, nearly 60% of all digital ad spending goes toward direct-response goals. In industries such as travel and retail, more than 70% of digital ad investments are dedicated to direct-response objectives. Google's market share of US digital ad revenues reached 39.7% in 2013, compared with 7.6% for Facebook, according to our projections.
Facebook's new ad targeting strategy—announced last Thursday—supports marketers' direct-response goals. Companies want the best, most accurate data about their customers in order to make marketing more relevant. Facebook already has a huge repository of information about its users from their activity on the site, and by bringing in data about users' web browsing habits and app usage, the social network is creating an even more complete profile of each person.
"The more data advertisers have on their customers, the better," Williamson said. "But figuring out how to make the most of Facebook's targeting capabilities will be an ongoing process, and there will be a learning curve. Facebook's targeting is getting very sophisticated, and advertisers can segment audiences into smaller and smaller buckets, but many brand advertisers are more accustomed to buying ads aimed at mass audiences."
Knowing that Facebook has become such a strong player in direct response, the big question to be asked is whether there is still room for brand advertising on the platform. The answer is yes, but the options aren't perfect, and the path forward will require brands to, yet again, alter their strategies.
"Facebook's direct-response pitch isn't new, but it's certainly stronger," said Williamson. "Facebook is smart to tailor solutions for those marketers, but it needs brand advertisers, too—especially as it continues to market itself as an alternative to TV."
Source:eMarketer
Tags: brand advertisers branding goals direct-response advertising eMarketer report Facebook Facebook Advertising