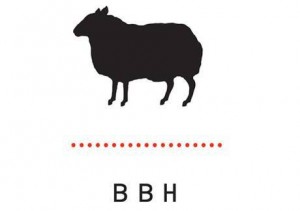 Following a multi agency pitch, Viber has awarded BBH India its creative mandate for the India business.Viber is one of the largest global free mobile calling and messaging apps. It has other features like sharing videos, photos, messaging using stickers, doodle a message and more.
Viber is growing steadily and has a subscriber base of 300 million registered users globally, of which 16 million are from India.
BBH India is Viber's first creative agency and they will be in-charge of developing the brand architecture and positioning for the brand. And will be rolling out engagement modules across traditional and new age platforms that are consumer focused.
On choosing BBH India as their creative partner Anubhav Nayyar, Country Head, Viber India said "Viber as a brand has been growing rapidly, especially over the last 6 months in India. We were looking at a creative partner that understands this category and is disruptive in their thinking. After evaluating a number of agencies, we believed BBH India had the best understanding of our requirements and was therefore the preferred choice."
On the win Sanjay Sharma, HeadPlanning, BBH India said, "IM apps are increasingly becoming the most important aspect of a mobile phone and this is creating a lot of energy in this category. We are very happy to partner Viber and look forward to create some exciting work."
On the pitch, Russell Barrett, CCO and Managing Partner BBH said, "When you have fun, it reflects in the work. And we had a blast on the Viber pitch. The trick is to keep having fun as we go on to create the work that a global, dynamic, exciting brand like Viber needs."
BBH is now a creative network wholly owned by the Publicis Groupe. BBH India was founded in 2009 and since then has grown very rapidly to a staff strength of 70 people and manages a portfolio of diverse clients and brands that include Unilever, Marico, Diageo, Skoda, Red Bull, DSP BlackRock, and World Gold Council amongst many others.
Tags: BBH India creative mandate free mobile calling India business messaging apps multi-agency pitch Viber