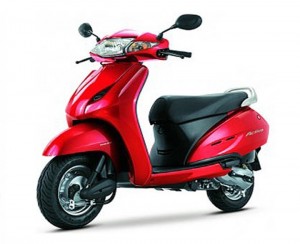 Honda Motorcycle & Scooter India Pvt. Ltd. (HMSI) commenced it's new Ad campaign titled 'Step-up' for its latest entrant in the ATSC (Automatic Scooters) category– Activa 125.
The TVC is created by Dentsu Marcom and is running on air across channels. The new TVC showcases how Honda is carrying forward the legacy of brand Activa by further strengthening and expanding its foothold through the new two-wheeler in a hitherto unexplored 125 cc sub-segment.
Objective of the campaign
To build on the legacy of Activa, and position the newest launch Activa 125 as the undisputable choice for the 'nicest people' who have not just progressed in life, but also created a lot of goodness and niceness with every step up in life.
Brief shared with the agency – Dentsu Marcom
HMSI dominates the 100-110 cc sub-segment of the ATSC (Automatic Scooters) segment in the 2-wheeler category, but until now was absent from the 125 cc segment. To expand its spectrum across the entire ATSC category, HMSI has launched an upgraded version of the Activa with a 125 cc version – Activa 125. Consumers in this segment want a powerful scooter and, HMSI with Activa 125 – the King of Scooters – has the right mix to establish yet another Honda stronghold.
Approach
The target group for Activa 125 was identified as men aged 30-39; professionals/businessmen, residing in metros and other major cities.
The creative team dwelled into the consumer psychographics and discovered a common thread that knit the men from across the country together - 'The Need To Affirm Power'. This common attribute formed the genesis for ideation of the 'Step-Up' campaign.
Film Descriptor (i.e. describing the film)
The protagonist in the ad is at a stage in life when he is more established, well beyond the initial heebie-jeebies of setting up a career. He's also more experienced and more in control of his life and things around him. Whether it's a relationship at home or at work, things are on an even keel. As such, he is assertive and assured.
The target customer is one that wants to assert this power because it is tangible evidence and visible proof of his achievements in life. It is symbolic of his self-esteem and how he wants to be seen in his social environment.  So communication needed to reinforce this without coming across as extra-aggressive/macho that would be against the consumer mind-set in this sub-segment.
And with the Activa 125 being launched with an unbeatable combination of features, he has the perfect platform to express himself confidently and assert power.
The ad reinforces consumer's life-stage by providing him with a powerful fillip – affirmation from all those he engages with on a daily basis – his family, his neighborhood, people in society – from elders to kids with a simple message that signifies he has made a 'Step-up'.
Tags: Activa 125 ad campaign Dentsu Marcom Honda TVC