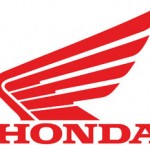 Honda Motorcycle & Scooter India Pvt. Ltd. (HMSI) the Only Honda in India has commenced its latest Corporate campaign titled 'Honda is Honda'.
In Phase I, 'Honda is Honda' campaign was teased at various social sites and blogs from 14-18 July followed by the TV teaser which was on-air from 15-18th July.
Phase II shall see the 3600 campaign blitzkrieg starting from today across TV, print, radio, outdoor to even cinema. Engaging with his 10 million fans, Honda's brand ambassador Akshay Kumar too is promoting the campaign through his social page.
Objective of the campaign:
The new corporate campaign 'Honda is Honda' aims to unambiguously demonstrate that firstly, Honda is the partner of choice for Indian two-wheeler customers in pursuit of their dreams. Secondly, to firmly embed Honda's Wings as the metaphor/symbol of HMSI's commitment to enable people to achieve the lift they seek.
Briefshared with Agency (Dentsu Marcom):
At a time when Honda goes about fulfilling the mobility dreams of every Indian, it becomes important to go beyond mere awareness creation to become a part and parcel of Indian two-wheeler customer's emotional landscape. It is in this context, that Honda (symbolized by Wing-mark for its two-wheeler operations globally) is reinforcing its differentiated brand imagery with 'Honda is Honda' campaign.
Approach
With 'Honda is Honda' we want to reinforce that 'Wings' mean Honda's time tested reliability, technology, legacy of excellence, quality and innovation. In sum, Honda's wings enable people to chase their dreams.
Film Descriptor
The corporate film shows an entire town intrigued by a spectacle taking shape high up in the sky. We see little girls and boys to elderly men, rural women toglobal travellers, working professionals to monks, all looking up to the sky. We see what catches their attention: Divers diving out of two planes and hovering over the town.
We see people peeping out of windows, standing on terraces and coming together to watch the spectacle. One of them isHonda's brand ambassador Akshay Kumar. Finally, the divers come together to form the Wingaerially. The spectators are thrilled to see Honda Wing high up in the clouds. As they ride on their respective motorcycle and scooter afterward, they too relate to the same feeling of 'flying'. Akshay's voice over at the end says, "Zameen se jab hum paanv uthate hain, pankh apne aap lag jaate hain" (When we take our feet off ground, we get our wings).
The song 'Dekho dekhe ye zamaana, panchi uda jaaye re' depicts how Honda Wings enable everyone to experience the flight every day, through the wings of trust it givesin the form of two wheelers.
Excerpts from Company:
"'Honda is Honda' is not just another campaignbut an important one to announce the start of a New Era as 'Only Honda in Indian two-wheeler industry'; Honda has unleashed Wave 2.0 of its business expansion. As its next move, Honda is strategically reinforcing its solo and empowered identity –the 'Wings' as it is makes inroads intorural environs. 'Honda is Honda' is our most ambitious 360Ocampaign and the first ever launched from the digital platform followed by other media", said Mr. Y. S. Guleria, Vice President-Sales & Marketing, Honda Motorcycle & Scooter India Pvt. Ltd
"Honda Motorcycle and Scooter India launched their first corporate campaign with 'Hamein Jaldi Hain' campaign which spoke about how the country was in a hurry and how Honda can help the countrymen and women in their hurriedness to their dream destinations. In its second campaign, we wanted to establish clearly that this ride is not just a ride but a flight. It is interesting that whenwe ride a motorcycle or a scooter, we lift our feet off ground. When birds fly, they lift their feet off ground. The brand had this incredible symbol, which we hadn't leveraged. So it all came together in  'zameen se jab hum paanv uthate hain, pankh apne aap lag jaate hain' Brand Honda gives an experience no other brand can" said Titus Upputuru, NCD, Dentsu Marcom.
"The vast brethren of India gets up every morning, charting a new journey on their two-wheelers – buoyed by their dreams and aspirations to surge ahead and take this steady flight to do better in their lives and create a better tomorrow. Their ambition to be bettersets them chasing newer dreams, and making them work hard to realize them. The shrinking world and expanding horizons propelled by the wings of Honda make sure that no distance is too long and no road is too tough for these dreamers.
This campaign is a salute to the million wing-riders who are soaring on the two-wheels of Honda. So no matter who you are, or what your dreams are, the wings of Honda will make sure you reach your desired destination" saidAbhinav Kaushik;  VP, Account Management, Dentsy Marcom.
Campaign Summary
Creative Agency: Dentsu Marcom
National Creative Director: Titus Upputuru
Creative team: Titus Upputuru, Jitendra Kaushik, Vishal Mittal, Brijesh Bharadwaj, Vivek Verma
Account Management: Yuichi Toyoda, Abhinav Kaushik, Sunil Singh, Farhat Naim, Shivam Dua & Punya Vats
Planning team: Anand Murty, A Sai Karthik
Films Chief: Suprotim Day
Director (of the film):Shashank Chaturvedi
Producer:  Robin D'Cruz
Executive Producer: Vikram Kalra
Production House: Good Morning Films
Director of Photography Jason West
Post production studio:Good Morning &Famous
Music Director: Pankaj Awasthi
Lyrics: Titus Upputuru    TVC details
Working title of film: Pankh
Duration: 90 seconds
Campaign breaks as of: 17th July, 2014
Exposure (mediums used):
Broadcast duration: 90 seconds
Tags: corporate campaign Dentsu Marcom Honda Honda is Honda Honda Motorcycle & Scooter India Pvt. Ltd