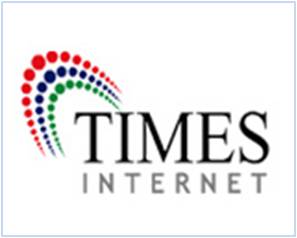 Times Internet launched cricket portal www.gocricket.com, a cricket news destination with original, editorial content, deeply integrated video features, and a rich, cross-platform experience.
Cricket fans can now watch Pepsi Indian Premier League 2014 anytime, anywhere on gocricket's multiple digital platforms. Gocricket launches live on web, iPhone, Android, iPad, and WAP, readily enabled for featured phones and low bandwidth users as well. And when Pepsi IPL begins, the website will also feature a video scorecard, with real time video clips integrated into the scorecard.
"We are also proud to announce that one of India's most successful captains, Sourav Ganguly, will exclusively share his critical insights into the game on our platform." said gocricket.com Business Head, Ruchir Khanna. "Gocricket will be the most comprehensive web and mobile cricket destination, offering a multimedia experience."
Sourav Ganguly on his part states, "I am extremely happy to be associated with go cricket.com and be involved as a guest editor. We will bring cricket news to you like never before. Stay  with us"
Along with rich photos and videos, gocricket will also feature writing from around the world, connecting cricket fans with experts and writers. It will distinguish with cricket records and trivia, making it simple and easy for the fans. In one sentence, gocricket aims to be consumers' first stop for all cricket content needs.
Tags: gocricket.com Times Internet