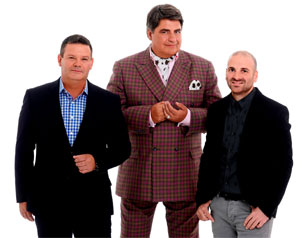 Star World and Shiro served up an epicurean delight on Thursday night as they hosted an exclusive preview of the first episode of MasterChef Australia Season 6. The evening got even more exciting as Shiro served a delectable array of culinary specials, prepared exclusively for the occasion.
The much awaited sixth season of the award winning show will air on Star World from July 28, 2014, Monday to Friday at 9 P.M.
As the guests enjoyed the preview of the iconic show, they also savored the menu specially crafted by Chef Rahul. The much acclaimed menu included Thai Rice Noodles Salad with Cashewnuts, Salt & Pepper Tofu with Mushrooms, Chicken & Shrimp Hanoi Rolls, Sticky Asian Chicken Wings and many more tantalizing delights.
Kevin Vaz, General Manager, English Bouquet, Star India Pvt. Ltd said, "Over the years MasterChef Australia showcased on Star World has transformed the culinary landscape in India. It's been our endeavor to deliver the MasterChef Australia experience to our viewers in India. Our association with JSM is an effort in that direction. We are excited by the fact that this year we will deliver the flavors of MasterChef across all major metros through this on-ground initiative."
On the occasion Rahul Hajarnavis, Associate Director-Culinary, JSM Group said "Shiro has been associated with MasterChef Australia for four years now, and has garnered an exceptional response time and again! Every special menu created at Shiro in association with MasterChef Australia has developed a diverse fan following for itself. We are happy to take this association to the next level as we gear up for another season with the Sunday Brunch specials. The all new brunch menu at Shiro is a must try, it would certainly exceed expectations and leave our patrons wanting for more."
The special menu will be available at all the outlets of Shiro and California Pizza Kitchen across India until November 18.
Tags: Chicken & Shrimp Hanoi Rolls MasterChef Australia Season 6 Salt & Pepper Tofu with Mushrooms Star World Sticky Asian Chicken Wings Thai Rice Noodles Salad with Cashewnuts