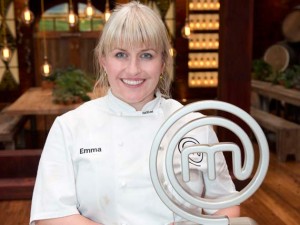 The world's most watched cooking show, MasterChef Australia S6 comes back to Star World this July.
Gearing up to play out its culinary magic on television screens yet again, the hit show goes on air from the 28th of July 2014, every Monday to Friday at 9PM.
Drawing from the show's massive Indian fan base, Star World has put in place an impressive line-up of promotional activities to create fireworks around the all new season of the award-winning series.
Over the last five seasons MasterChef Australia has undoubtedly been a part of the evolving and changing food perception in India. This year the show promises to get better and tougher, starting out with over 50 contestants with the apt tagline, "Where the Food gets Better as the Competition gets Tougher". This time round, the MasterChef experience not only gets bigger but better too with Star World having explored diverse partnerships and extending its base spanning across the country aiming for widespread promotions. A mega 360 degree promotional campaign has been put in place which will pan across various platforms including On-Air, Off-Air, Digital, On-Ground and Public Relations.
Encapsulating the world cup vibe and ongoing football fever , the show has introduced special advertisements replete with football styled commentary to go with the season's biggest sporting event capturing the spirit of the tagline "Where the Food gets Better as the Competition gets Tougher".
Interesting tie-ups with leading food chains as Experience Partners, give birth to an extended MasterChef-inspired Italian menu at California Pizza Kitchen outlets, Master classes with Hard Rock Café and special Master Chef Australia inspired brunches at Shiro's. Another exciting initiative includes a tie-up with India's largest bowling chain - PVR BluO in Chandigarh, Bangalore, Gurgaon and Pune to create a buzz around the show's much anticipated launch.
To add to the show's visibility, the channel will market MasterChef Australia Season 6 with billboards across Mumbai. The digital promotions of MasterChef Australia Season 6 get bigger too, as the channel has put in place an extensive digital campaign aiming to go beyond the staggering 28.5million impressions the show garnered last year.
Come July, Star World is all set to bring to its Indian audience a gastronomic experience.
Tags: MasterChef Australia Star World