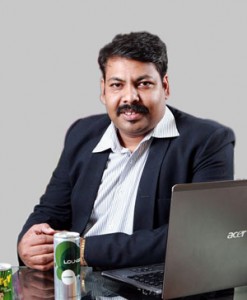 Muster Maven, business and brand consultants, has won pan India marketing mandate for Recon Oil Industries .
Recon Oil Industries is a reputed more than two decades old natural oils manufacturing and marketing company, in a multi-agency pitch. As a part of the mandate, Muster Maven will be working on the development of the business plan including marketing, distribution, sales promotion and communication strategy for all the brands of Recon Oil Industries in order to support their sales and distribution team in the market.
Speaking on the appointment Vinod Gaikwad, CEO, Muster Maven said "Recon Oil Industries Pvt. Ltd. is a very prestigious account for us. We are excited to work with Recon Oil Industries and put all our energy and efforts to ensure that this association benefits both brand & business".
Speaking on the occasion Iqbal Ahmed, Chairman & Managing Director, Recon Oil Industries Pvt. Ltd. said "We have chosen a team of young and energetic sales and marketing enthusiasts of Muster Maven through a competitive evaluation process. Muster Maven will work on our existing flagship brands. The young team will bring to the table a lot of energy & innovative ideas to give a fresh brand appeal and reach the target audience in the most effective and integrated way".
Tags: brand Muster Maven Recon Oil Industries