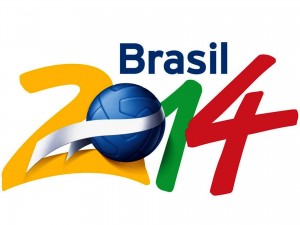 TV top choice for viewing tournament across the region, but certain countries more digital than others
Asia-Pacific's hopes for World Cup glory may have been largely dashed (again) this year, but that doesn't mean internet users in the region weren't going to be watching—both online and off, reports eMarketer
According to a Kantar Media survey of internet users in Indonesia, Japan, India, Australia and China who said they were "highly interested" in this year's tournament, TV was the top choice for viewing across all countries. But internet users in Indonesia were nearly 15 percentage points more likely than those in China to say they'd be watching the games on the traditional tube.
In Japan and India, meanwhile, World Cup fans were more likely to plan on following the standings in a newspaper or magazine than they were to read about them on the web or view matches online.
More than one-third of respondents in Indonesia and India did plan to watch games on the web, though—ahead of more developed markets Japan and Australia. But China took a strong lead in this category, with more than half of those surveyed saying they would watch on a computer or laptop.
The survey question focused on internet users who said they were "very interested" in the tournament to begin with, but in the Asia-Pacific countries studied that was the case for many internet users: 59.8% of those in Indonesia, 53.4% in India, 41.6% in China, nearly one-quarter in Japan and 16.4% in Australia. That compares with 32.6% in the UK and 10.9% in the US who said the same.
Tags: Asia Pacific China India Japan