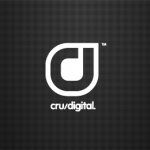 As HR goes missing, managers & teams don their creative hats, and go all out to woo the crème de la crème of Digital Media from India.
"Mission _i_ing" is a brand new social recruitment initiative by Digital Agency Experience Commerce (EC), to on-board exceptionally talented and creative individuals. The campaign, headlined under the theme 'When HR Goes Missing' takes its tag line quite literally! In a business, where talent is in short supply, recruitment is a mission.
Mission Hiring is a series of videos where each team pitches directly to the candidates, articulating their challenges and inspiring candidates to look beyond stereotypical job descriptions. Start with any one and as you progress, hopefully you discover the mélange of characters and roles that power the digital marketing machinery of this formidable agency.
"We are fanatically seeking the right talent that matches our DNA" said Sandip Maiti
,
CEO and Chief Creative Officer at EC. "One way to bypass the recruitment agencies and theirunproductive screening process, was to showcase our diversity and authenticity, hopefully earning social recommendations from people who like our work.
"We take pride in the work that we do, the way we run our business and the care with which we nurture our people. That is apparent from the fervor with which the teams delivered this campaign" said Dr. Rajeev Sreenivasa, Chief Technology Officer at EC. "
It was a completely voluntary effort from our team, where the founder partners took a back-seat. These are the people who drive our business everyday and it was important to communicate that message".
Experience Commerce is amongst India's largest independent pure-play digital marketing agencies, producing and managing high value brand assets and branded content for organizations such as United Spirits, Zee Media, Britannia, Legrand, MRF and many others. In addition to integrated marketing services, EC is known for its pioneering work in developing Brand Buzz Analytics and CEM platforms.
Tags: Britannia campaign Digital agency Legrand MRF social recruitment initiative Zee Media